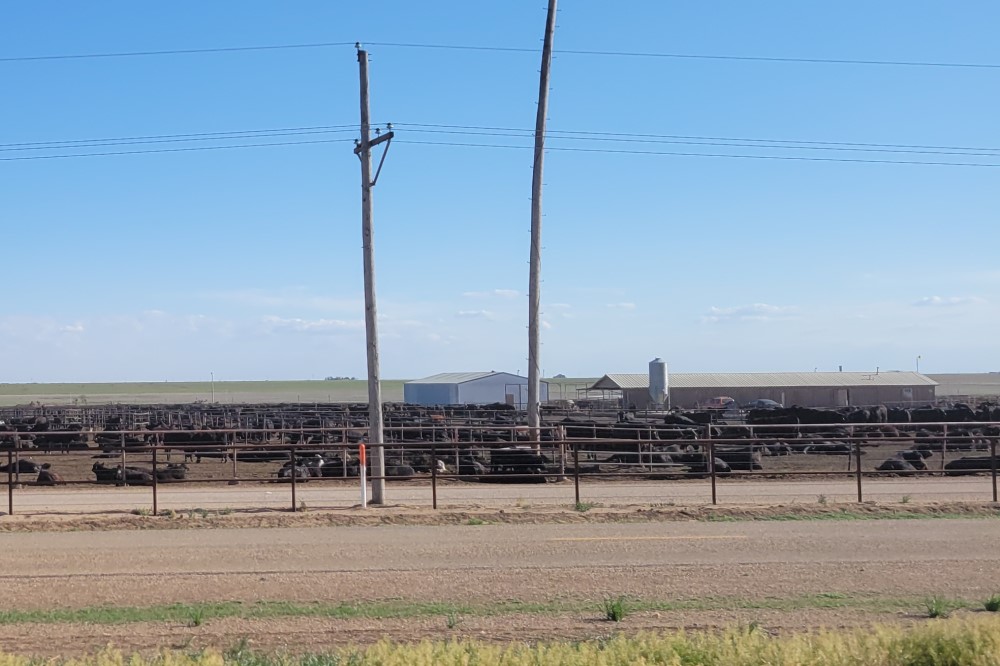 Feedlot in Texas Panhandle (2021)
COLUMBIA, MO – Higher feed costs may contribute to slower meat production growth in the U.S. in 2022 and subsequent years.
That's just one prediction from the Food and Agriculture Policy Research Institute (FAPRI) at the University of Missouri.
In their most recent outlook, economists suggested that strong demand in both export and domestic markets has pushed meat prices higher in 2021, even though production of beef, pork, and chicken is at or near record levels.
Following sharp increases this year, FAPRI says hog and poultry prices are projected to decline next year as export growth slows and domestic meat demand weakens, though cattle prices will continue to increase in 2022 due to a contraction in the domestic herd.
Average all-milk prices, on an annual basis, will remain near $18 per hundredweight for the next five years and food price inflation may again exceed 3 percent in 2022 "partly in response to current high commodity prices and increasing labor costs" and may continue on a similar trendline through 2026 (averaging 2.3 percent per year).
(SOURCE: All Ag News)