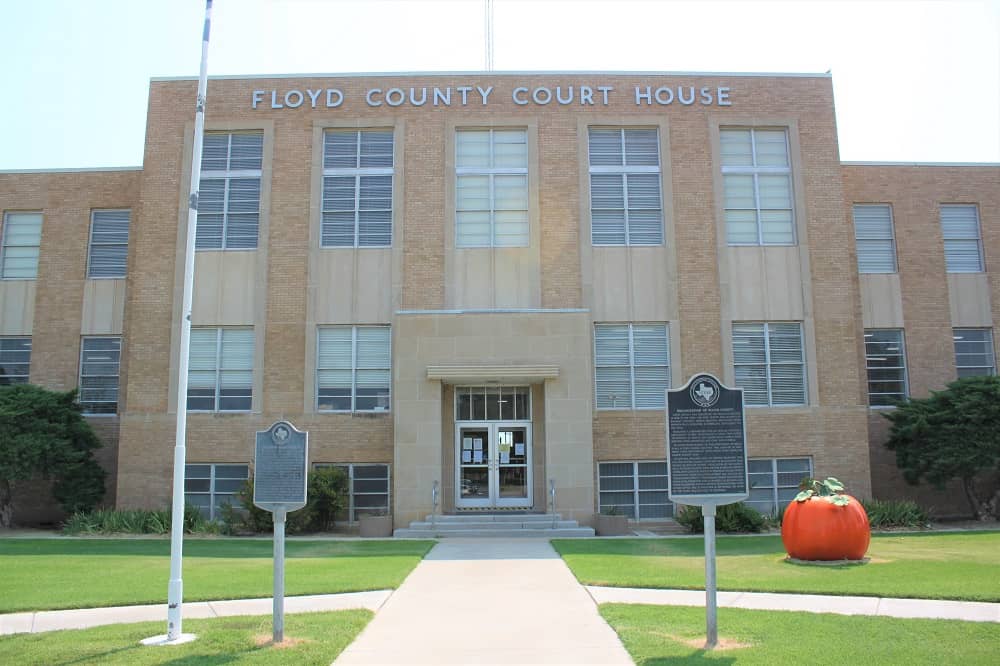 Floyd County Courthouse (Alex Driggars/Floyd County Record)
FLOYDADA — The Floyd County Commissioners Court has two consecutive meetings coming up on Monday, Nov. 8 and Tuesday, Nov. 9.
On Monday, commissioners will meet in regular session at 8 a.m. to canvass votes from the Nov. 2 Special Election. Also during the Monday meeting, commissioners will hear their regular reports from county departments, appoint members to a new 110th Judicial District Adult Sexual Assault Response Team, and consider an annual payment to county employees for unused vacation time.
The commissioners will also convene into closed session to discuss personnel matters during the Monday meeting.
Then at 4 p.m. on Tuesday, commissioners will hold a special meeting to receive public comment on redistricting of county precincts. The court has the option to adopt the redistricting plan at that time, or may also table the item for a later date.