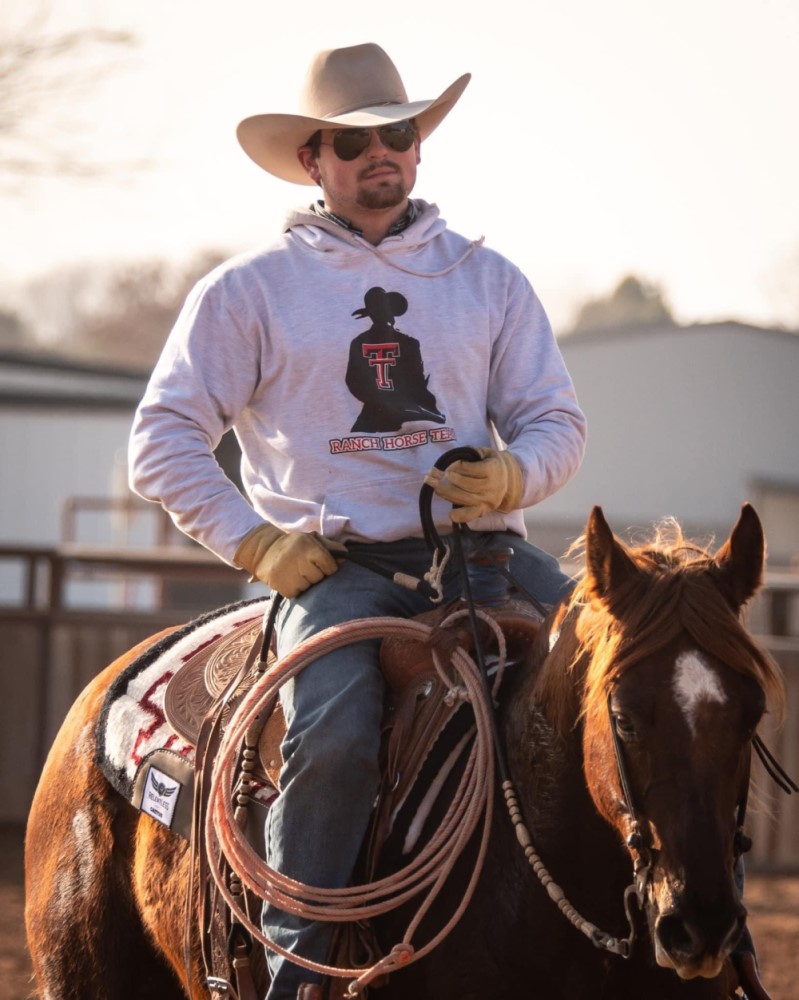 Floydada-native Ethan Smith, a member of the Texas Tech Ranch Horse Team
LUBBOCK, TX – The Texas Tech Ranch Horse Team claimed a World Championship last weekend, with 12 team members placing in the Top 10.
Ethan Smith, a 2019 graduate of Floydada High School, placed 10th in the All-Around World Championship Collegiate Novice category. He is the son of Eric and Leigh Smith and is attending Texas Tech University.
"In order to prepare for this team win" Smith explained, "we had practices early in the morning and helped each other better ourselves as horsemen and our horses for the show".
Riders from 13 states gathered in Abilene, Texas, to determine the Stock Horse All-Around World Champions at the Western Horseman Stock Horse World Show held the last week of October. The show is the culmination of a year's worth of competition with Stock Horse of Texas (SHTX).
Riders compete in Cow Work, Reining, Stock Horse Trail, and Stock Horse Pleasure in a two-go-round format to determine the Stock Horse World Champions.
Texas Tech Red took first in the D1 collegiate division while Grace Blackwell from Tech claimed the Championship in the Collegiate Novice division.