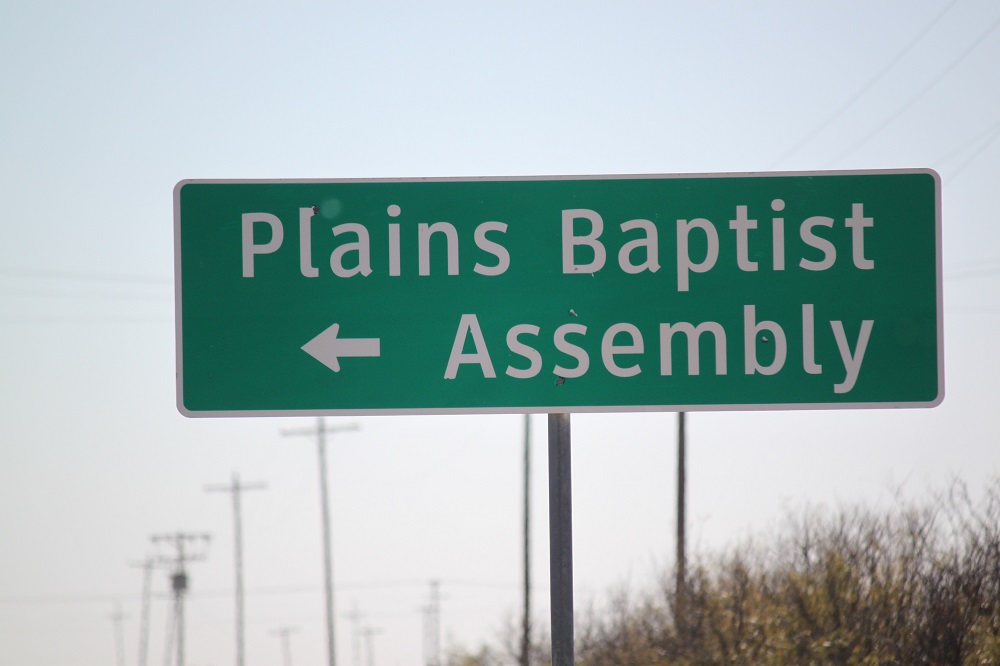 A sign denotes the entrance to Plains Baptist Camp outside Floydada. (Alex Driggars/Floyd County Record)
FLOYD COUNTY — Plains Baptist Camp is holding a Hike, Bike and Burger Day for the whole family on Saturday.
Hiking and biking trails at the camp will be open to the public that day from 11 a.m. until 5 p.m.  Burgers will be served for lunch, or participants may bring their own picnic or sack lunch.
Bikers must bring their own bicycle and helmets are required.
Hiking and biking is free, and burger meals will be $5 per person. All participants must sign up on the camp's website.