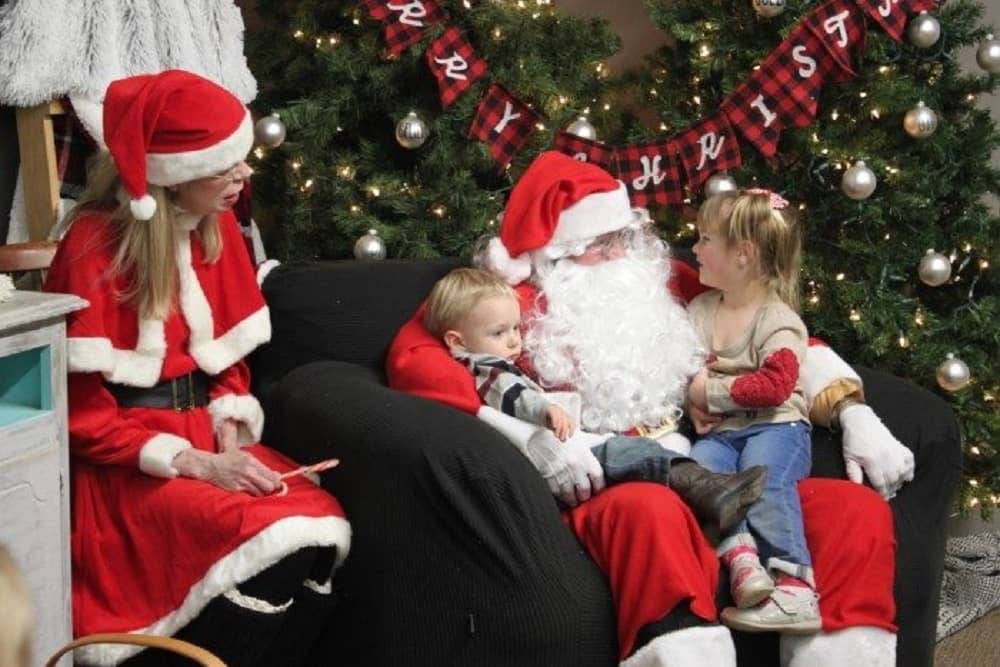 Santa visits with a pair of Nice List members during Santa on the Square 2020. (Alex Driggars/Floyd County Record)
FLOYDADA — Dec. 16 is sure to be full of festive holiday fun, thanks to two downtown events sponsored by local organizations.
The fun starts at 5 p.m. on that Thursday evening with the Floydada Chamber of Commerce's annual Santa on the Square at Nutthouse Designs. Santa Claus will be present to receive wish lists from area kiddos and pose for photo ops until 7. Hot chocolate and Christmas crafts will also be provided, and vendors are welcome to set up out front for free.
The Floydada Animal Shelter will be serving barbeque sandwich plates for $7 as a fundraiser for the shelter.
At 6:30 that evening, the Floyd County Sheriff's Office will escort its first-ever Floyd County Lighted Christmas Parade around the courthouse square. Entries to the parade are currently being accepted at the Sheriff's Office; the entry fee is $5 and the deadline to enter is Dec. 1.