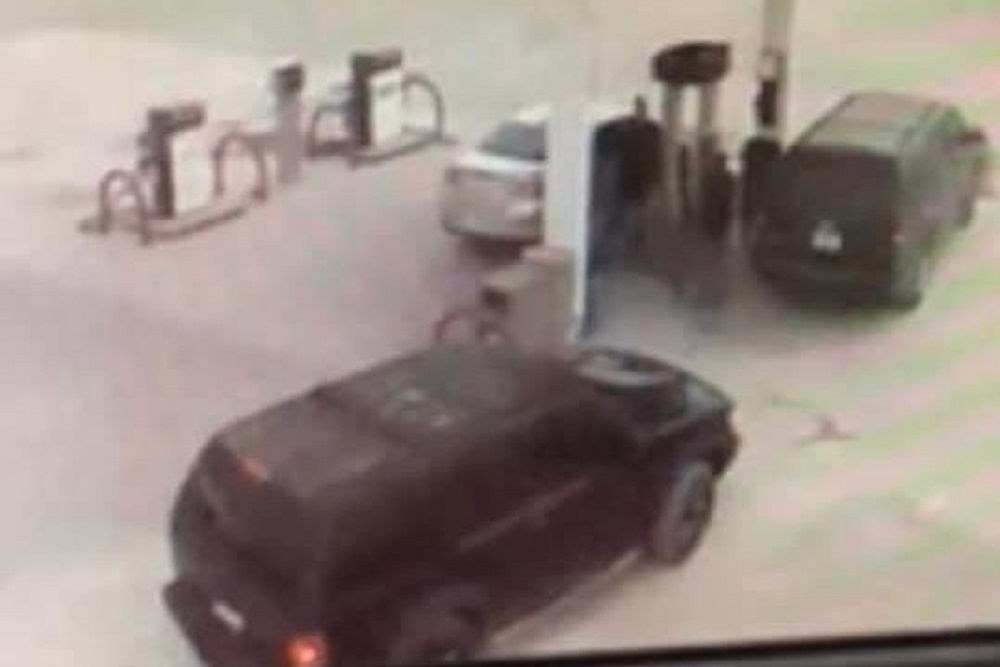 Security footage appears to show three individuals causing damage to a gas pump at Ampride Express in Lockney on Saturday, Nov. 27, 2021. (Provided by Floyd County Sheriff's Office)
LOCKNEY — The Floyd County Sheriff's Office is asking for help identifying individuals recorded damaging a fuel pump at the Ampride Express gas station on Saturday.
The Sheriff's Office was contacted by management at the business, who reported damage to the credit card reader on one side of the pump and cracking to the exterior face of the pump on the other side.
Security footage shared by the agency appears to show that three vehicles pulled up to the pump and three individuals got out of those vehicles and reportedly caused the damage. Deputies say they do not know what the suspects' intent was when causing the damage.
The vehicles are described as a black Suburban-style SUV, a silver sedan and another black SUV with a gray marking on the hood. Additional descriptive information about the individuals was not immediately available.
The Sheriff's Office is looking for any information on the suspects or the vehicles. Tips can be called in to the office at (806) 983-4901 and will remain anonymous.