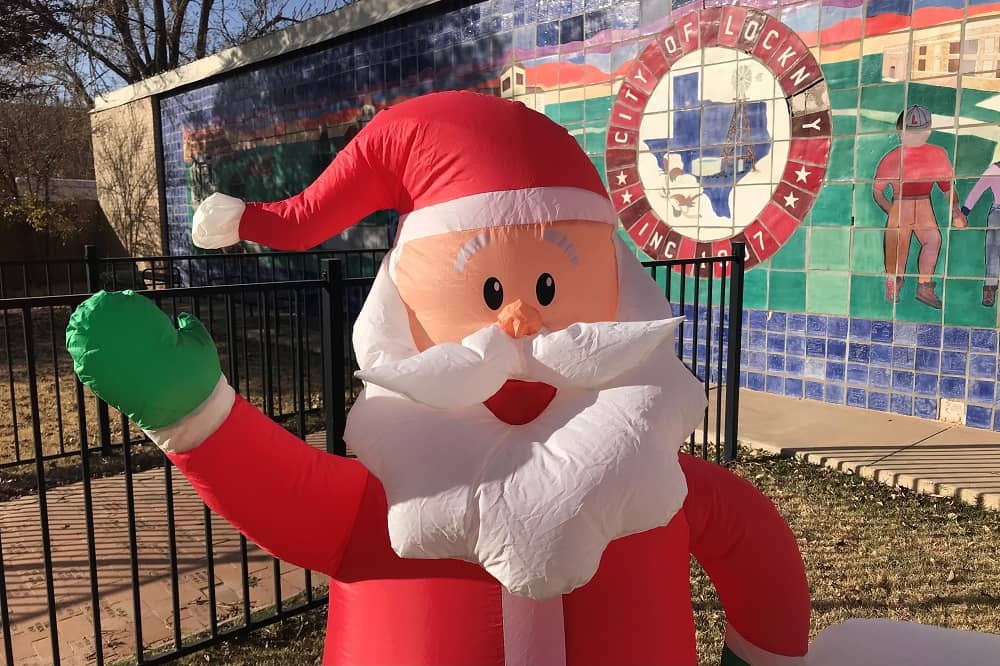 Santa greets passersby in downtown Lockney. (Alex Driggars/Floyd County Record)
LOCKNEY — The Lockney Chamber of Commerce is hosting its annual Downtown Christmas on Saturday, Dec. 11.
Festivities take place from 6 to 8 p.m. and include shopping in local businesses, carriage rides, food vendors, Christmas music and an appearance from Santa.
For information or to request booth space, contact Priscilla at (806) 601-1619 or Karen at (806) 292-8519.