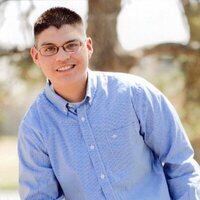 Andres Silvestre Garcia (Plainview)
Andres Silvestre Garcia, 22, formerly of Lockney passed away on December 4, 2021. A funeral service will be held at 11:00 A.M. Thursday, December 9, 2021, at the College Heights Baptist Church with Carlos Hinojos, Pastor of Redbud Baptist Church, Lubbock officiating. Arrangements are under the care of Kornerstone Funeral Directors.
Andres was born March 23, 1999, in Plainview, Texas to Silvester Garcia, III, and Charlotte Jane Barron. He attended school in Lockney and Hale Center and graduated from Hale Center High School in 2017. He was employed with TDCJ Formby Unit as a correctional officer and called Plainview home.
He is survived by his mother, Charlotte Barron of Hale Center; his father, Silvester Garcia, III of Ralls; his brother, Esai Garcia of Hale Center; his sisters, Esperanza Garcia of Plainview and Yesenia Garcia of Lubbock; his nephew, Ezra Andres Dittus.
Andres was preceded in death by his paternal grandfather, Silvestre Garcia, Jr.; maternal great grandmother, Simona Guttierrez; and his fur baby, Ralo Garcia.