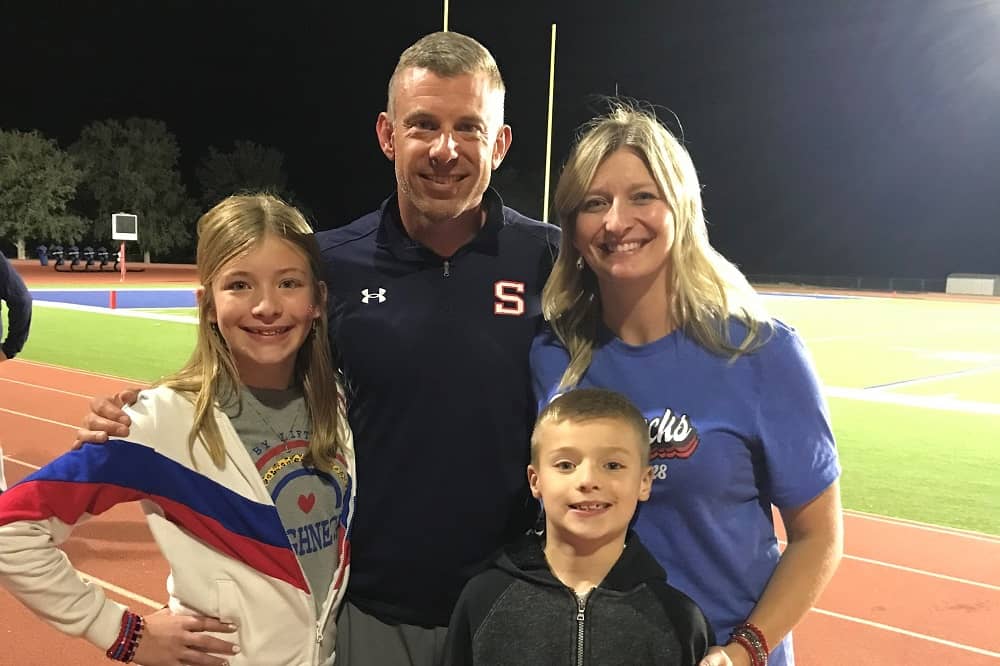 Sundown coach Adam Cummings and his family are all grins after a 6-OT victory Friday night, Sept. 24, 2021. (Courtesy Photo)
CANYON — Social media blew up on Friday morning after KCBD reported that Lockney native Adam Cummings, currently of Sundown, will be the first-ever head football coach of the West Plains Wolves in Canyon. Canyon Independent School District is set to open the new high school in August 2022.
Cummings had a great run with the as the head football coach of the Sundown Roughnecks for four years with a 35-13 record, according to Canyon ISD. During this time span, Sundown qualified for the playoffs all four years, including a pair of runs to the region quarterfinals (third round) in 2020 and 2019, plus two advancements to Area (second round) in 2021 and 2018.
Cummings' first head coaching job was at Hale Center for three years, where the Owls qualified for the playoffs twice.
Cummings returns to Canyon ISD where he was the defensive coordinator under Canyon's Blake Bryant for 10 seasons. The Eagles had nine teams advance to the playoffs during this tenure and amassed a 71-33 overall record.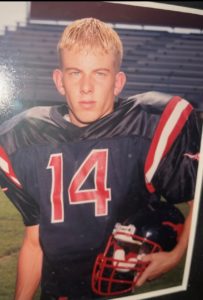 Cummings was an outstanding athlete at Lockney and played quarterback on two of the Longhorns' very successful 12-1 team in 1996 that advanced to the regional quarterfinals, and the 12-2 team in 1997 that went all the way to the state quarterfinals (Region I finals).
He is a graduate of Hardin-Simmons University in Abilene where he played collegiate football.
West Plains is projected to open its doors in August with an enrollment of just over 860 students, which will place it in the 4A-II classification. Some of the probable district members will include Perryton, Borger and others, possibly on the South Plains. The UIL will release the new realignment in February. Canyon High and Canyon Randall will compete in 4A-I.
Cummings will be the West Plains campus coordinator and answer directly to Canyon ISD Athletic Director Toby Tucker on all Wolves athletics.
The majority of West Plains students will reportedly come from Randall. This is why the Raiders are dropping from 5A-II. Senior students at Randall will likely have a choice of which school they attend this fall.