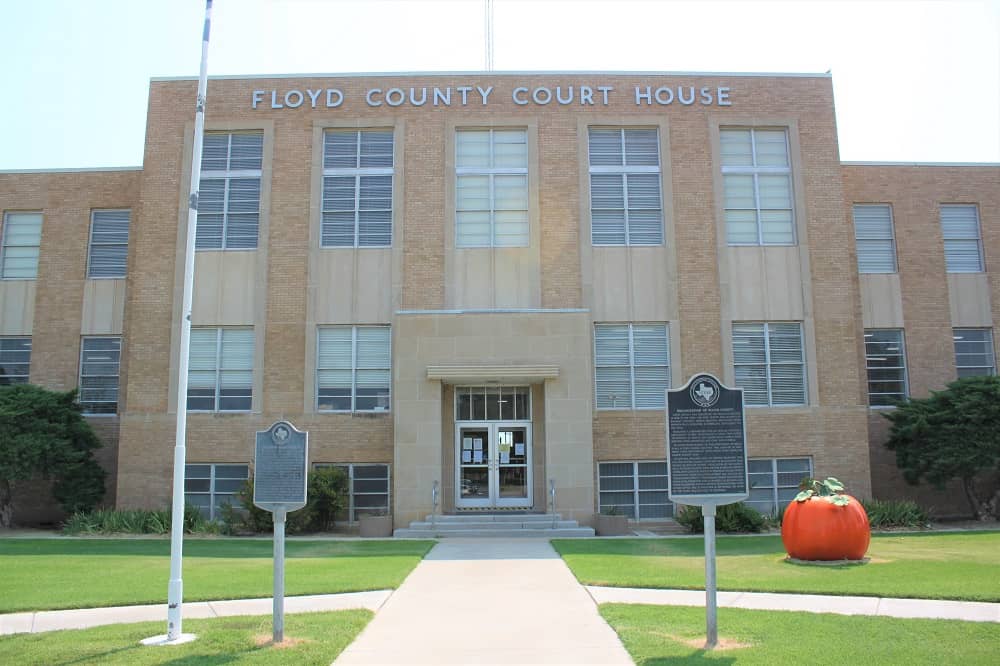 Floyd County Courthouse (Alex Driggars/Floyd County Record)
FLOYDADA — The Floyd County Commissioners Court gave the green light for the county tax assessor-collector's office to begin accepting credit and debit card payments for vehicle registration fees and other payments in the near future.
Acting on a request from tax assessor-collector Delia Suarez, commissioners authorized a contract with Gov-Pay to provide the card processing service for the office during its regular meeting on Monday morning.
A representative from the company that was present at the meeting said that the service would not cost the county anything, and is instead funded by convenience fees tacked onto customers' transactions. Credit card payments will incur a 2.5 percent convenience fee, and debit card transactions will include a 1.95 percent fee.
The company will provide all equipment and software to the county free of charge.
County judge Marty Lucke said that the tax assessor-collector's office is the last of the county's departments to begin accepting card payments, and he did not expect the convenience fees to be an issue for citizens, speculating that most customers would rather pay the fee than walk across the street to the ATM.
Lucke also noted that if the department is happy with the service after it launches that the county would consider switching all of its departments to Gov-Pay, which has lower fees than current providers.
No date was given for the launch, but the tax assessor-collector's office expects to begin offering the credit and debit payment options within a few weeks.