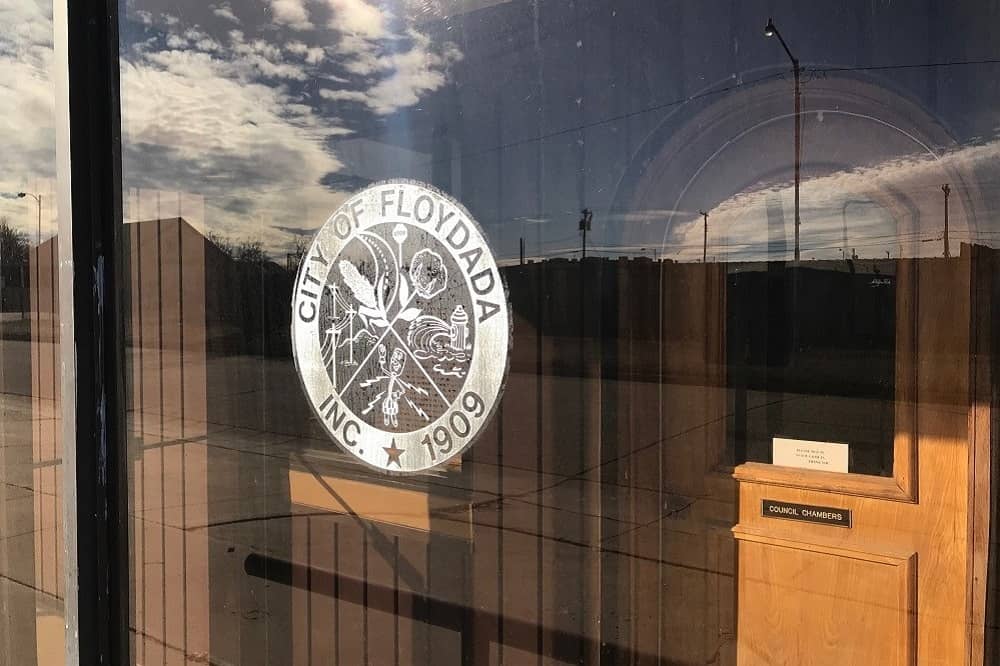 Floydada Council Chambers (Alex Driggars/Floyd County Record)
FLOYDADA — During their regular meeting on Tuesday night, The Floydada City Council heard an update from city manager Darrell Gooch on a project to replace the city water system's storage tanks.
Gooch said that the project has been in the planning stages for a while, noting that the city has needed to complete it for some time. He said that the current tanks "are coming apart from the inside out" and he feared that state regulators would eventually force the city to replace them if they didn't do so proactively.
The project will cost around $1.25 million, according to estimates provided by an engineering firm over the summer. Gooch noted that the cost may have increased a bit since then due to the rising cost of construction supplies.
Currently, the city has around $915,000 in funds to put towards the project, leaving around $331,000 to make up. The current funds include around $663,000 that the City of Floydada is expected to receive in federal stimulus funds from the American Rescue Plan Act (ARPA) and $252,000 in water department CDs that could be cashed in. Gooch also said that some of the money could come from ARPA funds that Floyd County might share with Floydada and Lockney.
Gooch said that more of the remaining balance could be made up with some budget work. Most notably, Gooch said, a Mackenzie Municipal Water Authority bond that costs the city $120,000 per year will soon be payed off, freeing up that chunk of money to be put towards the tank project. Another idea presented was re-imposing a $5 fee on the city's utility bills, previously assessed for park improvement. In a worst case scenario, Gooch said, the city could cash in other CDs for other departments to make up the difference.
The council voted 5-0 to authorize Gooch to move forward with the planning stage of the project. Councilwoman Gail DuBois was not present.