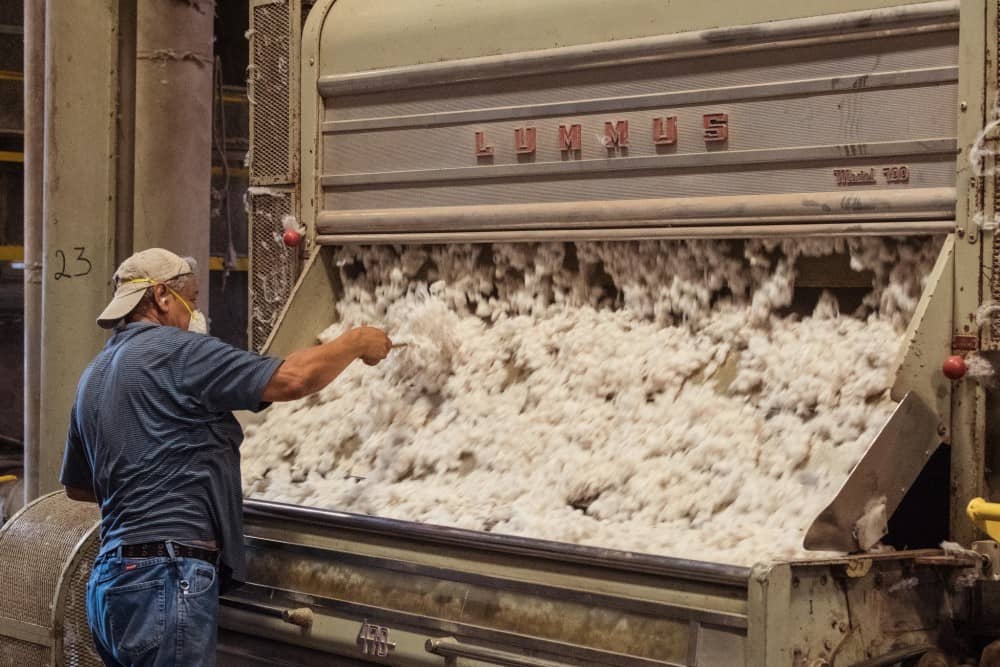 LUBBOCK, TX – Though the 2021 cotton crop has been harvested, the challenges are mounting on an industry that is looking at the highest prices ($1.20 per pound) in more than 10 years.
USDA is projecting a domestic crop of 17.6 million bales, and for many producers, their ability to market a bale of cotton is contingent on the bale being graded (for fiber quality) by a regional Agricultural Marketing Service (AMS) classing office. Without the official grade, the bale sits in a warehouse unable to move.
Industry experts point to a reduced workforce, due in part to COVID-19 and a tight labor supply, for the backlog at all classing offices nationwide. The situation appears to be improving to date, as the AMS reports 14.4 million upland bales classed across the country or 82 percent of USDA's projected total production for 2021.
In grading, classers determine the value of cotton according to fiber length (staple), strength, micronaire, color, and cleanliness, which according to the National Cotton Council, allows producers to sell their cotton to a local buyer or merchant who, in turn, sells it to a textile mill either in the United States or a foreign country.
(SOURCE: All Ag News)