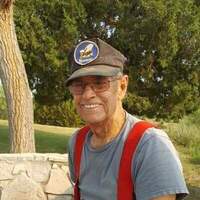 Roy Ray (Lockney)
Roy Ray, age 84, of Lockney, passed away on February 8, 2022, in Lockney. A memorial service with military honors will be held at 11:00 AM, Monday, February 14, 2022, at Main Street Church of Christ in Lockney. Visitation will be held prior to services from 10-11:00 AM at the church. Arrangements under the personal care of Moore-Rose Funeral Home of Lockney.
Roy was born August 7, 1937, to Arthur John and Juanita Viola (Hyden) Ray in Quanah, Texas. Roy's many hobbies were making arrowheads, rock hunting, and fishing. He was involved in the local American Legion Post 141 in Lockney. Roy was a member of the Main Street Church of Christ in Lockney.
He is preceded in death by his parents, one son, John Kelly Ray, three brothers, Arthur Dell Ray, Jerry Dee Ray, Larry Lee Ray, and one sister, Judith Anjella Mangum.
He is survived by his wife, Doris Ray of Lockney, one son, Sidney Howard of Albuquerque, NM, one daughter, Becky Sue Ray of Farmington, NM, 11 grandchildren, 13 great-grandchildren, two great-great-grandchildren, one brother, Don Lindell Ray of Amarillo.