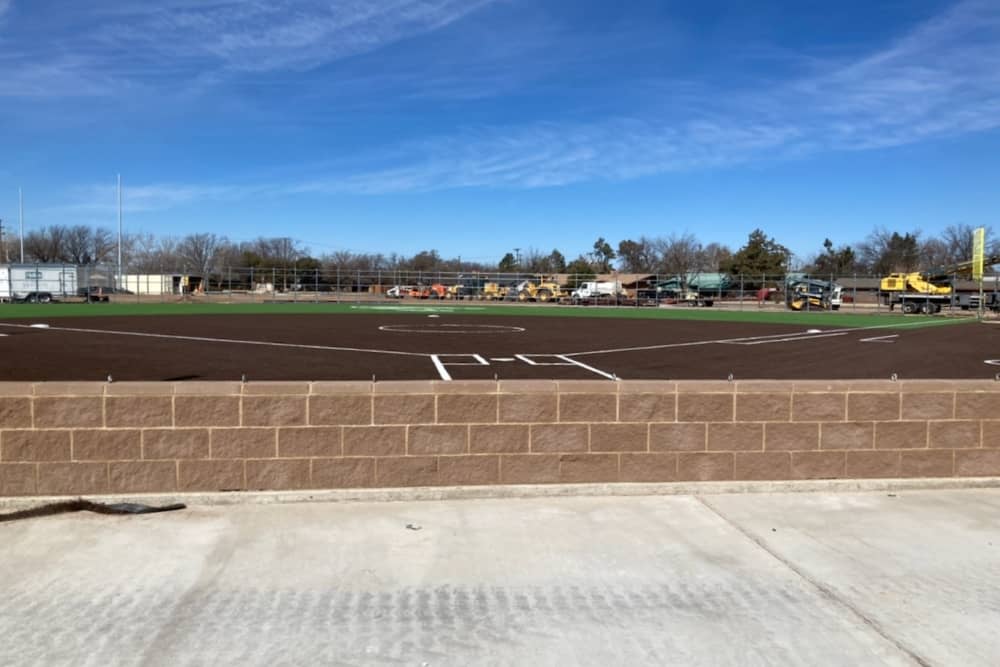 Lady Winds Field during its final days of construction (Nick Long/FCR)
FLOYDADA – Soon it will be time to hear the crack of the bat, soon it will be time to sit in the sun or under the lights and watch the Lady Winds work at their new home.
That home was officially given a name last Thursday, as it will now be known as 'Lady Winds Field' after a unanimous decision by the Floydada Collegiate ISD Board of Trustees. The new stadium will be available for play soon, but the exact date has yet to be determined.
During the recent board meeting Dr. Gilbert Trevino gave an update on construction of the field and the adjacent baseball diamond, saying fencing is expected to be placed soon, and that netting for the backstops and foul lines should be up by the end of this week.
When asked if the baseball field would be renamed, Trevino mentioned that as that field is owned by the city, it will remain known as Watson Field.
Trevino did say the new scoreboards for both fields were on backorder, and that bleachers for the softball side would not be ready for the start of the season. "Bring chairs," he joked.
Besides new turf and lighting for the fields, the city has recently rebuilt the concession and restroom area to bring them into ADA compliance.
Both teams are set to have their home openers on February 22. The baseball diamond is being given first priority on completion as the Whirlwinds baseball team does not have an alternate site for games like the Lady Winds do with Annie Taylor Park.