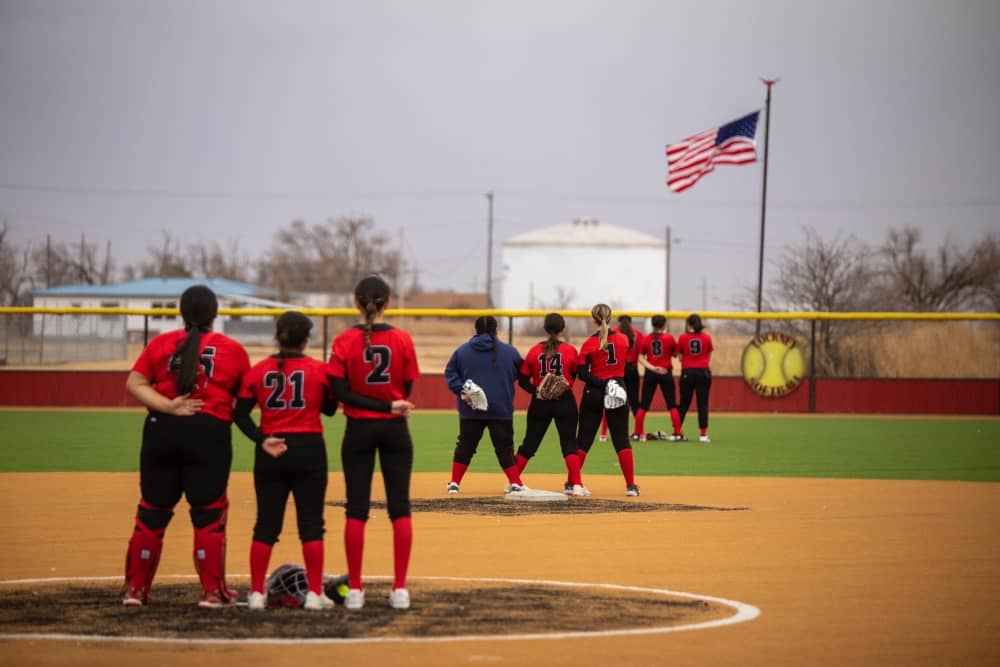 The Lockney Lady Horns salute the United States flag during their 2022 home opener on Monday, February 21, 2022. (Cervantes Photography/used with permission)
LOCKNEY – The Lockney Lady Horns took a place in history Monday afternoon as their 2022 season home opener pitted them against a brand new team. Lockney hosted the Petersburg Lady Buffs softball team, who were playing their very first game in school history.
The Lady Horns defeated the Buffs 17-15.
CLICK HERE to see photos of Monday's game from Cervantes Photography