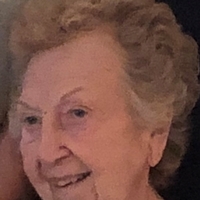 Vida Hrbacek (Lockney)
Vida Hrbacek passed away on February 28, 2022, in Plainview, Texas.  A Graveside Service will be at 11:00 a.m., Friday, March 4, 2022, at the Lockney Cemetery.  Visitation will be from 6:00 p.m. – 8:00 p.m., Thursday, March 3, 2022, in the Moore-Rose Funeral Home Chapel in Lockney.  Funeral arrangements are under the personal care of Moore-Rose Funeral Home of Lockney.
Vida was born on October 15, 1934, in Artesia, New Mexico, to Ray and Docia (Richey) Findley.  She attended and graduated from Plainview High School.  Vida met and married the love of her life, Paul Verner Hrbacek on February 28, 1958, in Plainview, Texas.  Vida was a homemaker and spent most of her life helping other people.  She worked as a Pink Lady at Covenant Medical Center in Plainview, she also served on the Lockney Library Board, and on the Hospice of the South Plains Board.  Vida was also a member of the Athena Study Club.  She enjoyed reading and was a member of the Lockney Library Book Club. Vida also enjoyed reading the newspaper and working the crossword puzzle in it.  Vida was a wonderful cook and loved to do so.  She was a member of the Trinity Lutheran Church.  By far, Vida's greatest joy in life was her grandchildren and her great-grandchildren, she loved them all dearly and loved spending time with them.
She was preceded in death by her husband, Paul Verner Hrbacek on April 10, 1995; and one brother, Dub Findley.
Those left to cherish Vida's memory are her son, Ricky (Renee) Hrbacek of Lockney; her daughter, Sheila Roberts of Melrose, New Mexico; five grandchildren and twelve great-grandchildren; one brother, Bob (Irene) Findley of Las Vegas, Nevada; and one sister, Liz Sanders of Midland, Texas.
In lieu of flowers, memorial contributions may be made in her memory to Plainview Payday, PO Box 459, Plainview, Texas 79073.