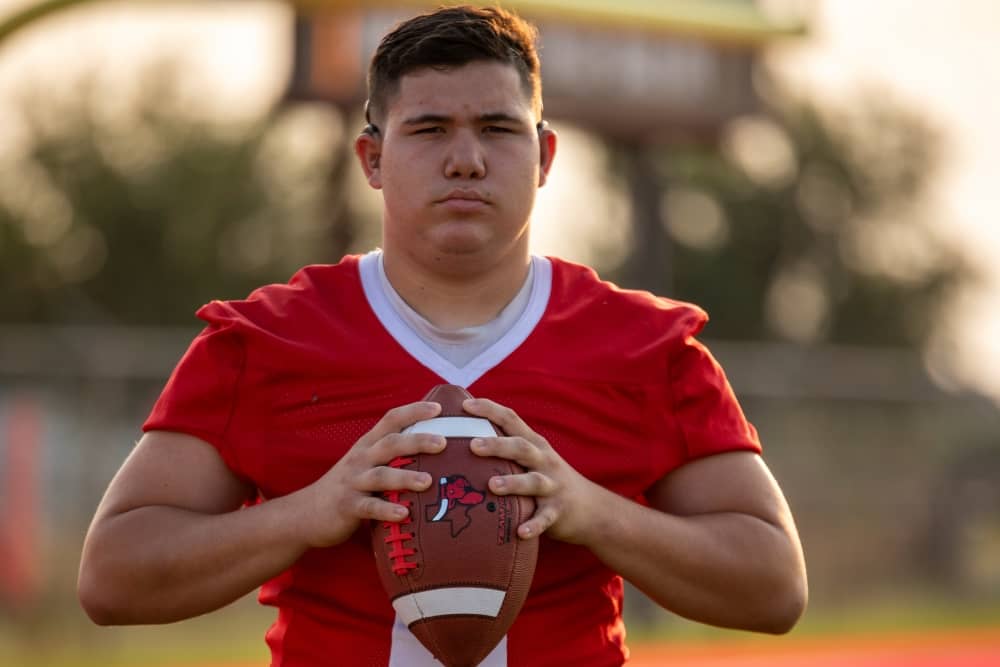 Caleb Pritchard (Cervantes Photography/Used with Permission)
LOCKNEY – Lockney defensive lineman Caleb Pritchard has committed to play football for the Wayland Baptist Pioneers in 2022.
Pritchard was used as both a nose guard and a tackle in various defensive schemes of the Longhorns this past season. He was a key player up front and part of why the Longhorns shutout three opponents this past season. Lockney finished with a 7-4 season record that included a seven game winning streak. The Longhorns advanced to the Bi-District playoffs for the second consecutive season.
Pritchard, who also played basketball and was on the school's powerlifting team is currently on the school's track team. He's listed as 5'8″ and weights 220 pounds.
Pritchard is planning on signing his national letter of intent on April 15 at 11:00 a.m. at Lockney's Longhorn Gym.