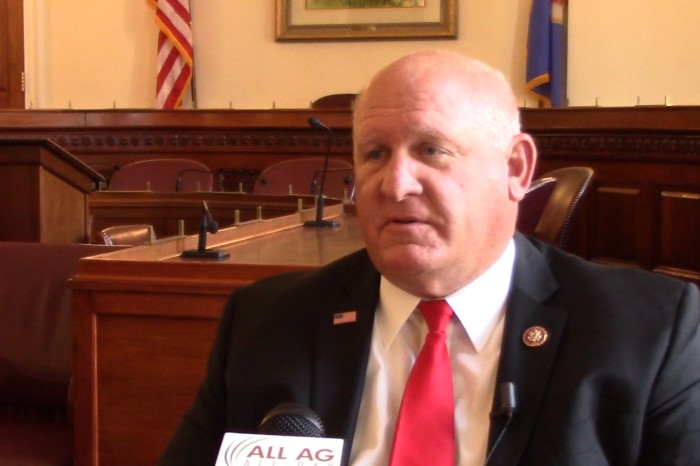 Rep. G.T. Thompson (PA-R)
WASHINGTON, DC – The House Agriculture Committee held a hearing Tuesday on the Energy title of the 2018 Farm Bill with the goal of discussing renewable energy opportunities in rural America.
Rep. David Scott (GA-D), Chairman of the Committee expressed concern that since the creation of the title in the 2002 Farm Bill, mandatory spending available for energy has been cut to the point where only 20 percent of the original funding for the programs are available today. "for the upcoming 2023 Farm Bill, we need to consider what the needs are for our ag and forestry sectors as well as our rural small businesses in terms of their potential role in producing renewable energy… there is a tremendous interest from rural areas in undertaking energy efficiency efforts to help their bottom lines" he concluded.
The Ranking Member of the Committee, Rep. G.T. Thompson (PA-R) noted that his district is in fact home to the nation's first-ever commercial oil well, the Commonwealth's only ethanol plant, and the oldest continually operating oil refinery in the United States. "Access to affordable energy is access to freedom, both political and economic. One need look no further than the nations of Europe, who are shackled to Russian energy and Putin's pipelines." He added that "the expansion of new sources of renewable energy—ethanal, solar, wind, biogas, and more—cannot be done at the cost of every traditional source of power."
(SOURCE: All Ag News)