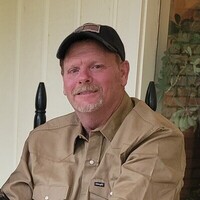 Corey Allen Brown (Floydada)
Corey Brown, Age 52, of Floydada, passed away, Friday, April 15, 2022. Graveside Services will be 10:00 a.m., Wednesday, April 20, 2022, at the Silverton Cemetery. A Memorial Service will be at 3:00 p.m., at the First United Methodist Church in Lubbock. Visitation will be 5:00 p.m. – 7:00 p.m., Tuesday, April 19, 2022, at Moore-Rose Funeral Home in Floydada. Arrangements are under the personal care of Moore-Rose Funeral Home of Floydada.
Corey Allen Brown was born August 16, 1969, to James R Brown and Becky Brown Hammonds in Memphis, TX. Corey started first grade in Lubbock, TX, and graduated from Coronado High School class of 1988.  He graduated from Texas Tech University in 1993 with a degree in Landscape Architecture.  He started his career in landscaping at TG Trees and then went to work for Sorghum Partners Seed Company.  In 2006, Corey moved to Las Vegas, Nevada to do landscaping at the Wynn and Encore Resorts, but Corey was a Texan to the core and he couldn't wait to return to his beloved Texas roots.  In 2010 he moved to Floydada, TX to farm with his family.  There he got to use his knowledge raising cotton, milo, and wheat.  He loved being a good steward of the land as God intended.
Corey loved people and he made lifelong friends wherever he went.  His faith was unfailing and his love for his family was unending.  He loved hanging out at the farm with his nephews, Nathan and Matthew, to share new adventures.  Stories of fishing, tractor rides, 4-wheelers, and naming baby goats are too numerous to tell.  His most peaceful moments were sitting on his back porch watching the sunset and listening to God's creatures.
Corey is survived by his mother, Becky Hammonds; his father, James Brown; his sister Amy Ross and husband Philip; step-sister, Monica Luscomb; nephew, Nathan Ross, wife Emily, and daughter Hadley; nephew, Matthew Ross, and fiancé Emma; Aunt, Rita Hughes; special friend, Star Eiting; and a host of extended family along with a multitude of friends. He was preceded in death by his Bonus Dad, Mickey Dot Hammonds; step-mother, Martha Brown; maternal grandparents, Albert and Jo Mallow; paternal grandparents, Arnold and Marcella Brown.
Corey always had a couple of dogs by his side and had a special passion for rescuing animals.  In lieu of flowers, the family asks that you donate to one of these rescues.  Amazing Grace Animal Rescue, 4008 N Grimes #55, Hobbs, NM  88240, or Easy R Equine Rescue, 3531 152nd St., Lubbock, TX 79423.