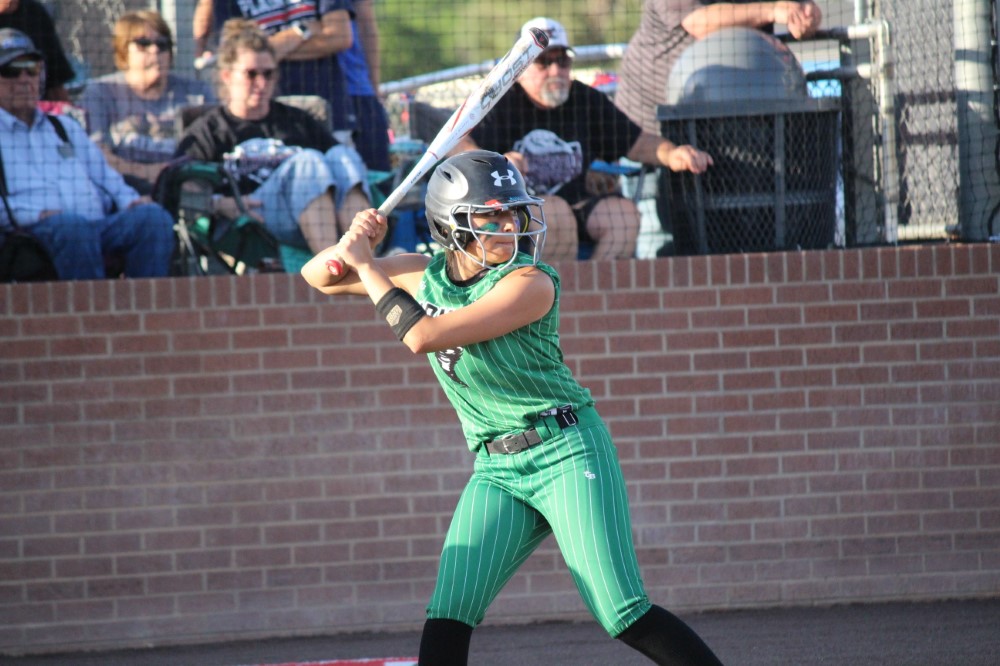 BIG SPRING – The further a team goes in the UIL playoff bracket, the better the
competition becomes. The Region 1-2A semifinal between the #3 ranked Floydada Lady Winds
(32-3-1) and the defending 2A State Softball Champion and #2 ranked Stamford Lady Bulldogs (23-
4) has the makings of a great series.
Stamford is the District 7-2A champion and Floydada is the winner of 3-2A. Floydada has won six
playoff games and swept three double-headers by a 65-13 scoring advantage. Stamford has dominated
its three playoff games by a 36-6 margin. Floydada has played three series in the playoffs while
Stamford received a first round bye along with a single game and a series.
Each team starts with a senior all-state pitcher. Floydada's Erin Trevino has a record of 30-2 with
55-wins over the past two seasons. Stamford has the 2021 State Tournament MVP in Citlaly Gutierrez with an 18-4 record and 41-combined wins over her junior and senior seasons. Gutierrez has signed to play collegiately at the University of Texas. Trevino has collegiate offers, but has not made a
commitment.
Floydada does have two players who have signed to play at the college level. Catcher Marissa
Obregon signed with Northland College in Wisconsin, while second baseman Kailee Sanchez has signed to Frank Phillips College in Borger.
The series takes place at Big Spring High School's softball field, located at 705 East 8th
Street near the high school and across the street from the Big Spring YMCA. Game 1 will be at 6:30 p.m. Friday. Game 2 will be at 10:00 a.m. Saturday. If needed, Game 3 will follow 30 minutes later. 106.1 FLiP FM will broadcast the series.
PITCHING
Citlaly Gutierrez, Stamford
record: 18-4
strikeouts: 267
ERA: beneath 2.00
4-not hitters, 10-shutouts
Brylee Strand, Stamford
record: 4-0
1-shutout
Erin Trevino, Floydada
record: 30-2
strikeouts: 243
ERA: 2.52
2-no hitters, 11-shutouts
TEAM OFFENSE
(Homeruns)
Stamford 22 (5-players)
Floydada 14 (7-players)
(Doubles and Triples)
Stamford 54
Floydada 151
(Batting Averages)
Stamford .425 (2 above .500)
Floydada .481 (4 above .500)
(Scoring Average)
Stamford 9-2
Floydada 11-3
PLAYOFF JOURNEYS
(Floydada)
Bi-District: beat Post 10-0, 20-0
Area: beat Sunray 4-3, 9-5
Reg. Quarters: beat Clarendon 13-3, 9-2
(Stamford)
Bi-District bye
Area: beat Coleman 10-0
Reg. Quarters: beat Haskell 10-0, 16-6
COACHES
Armando Morales – 13 years
Cynthia Herrera – 4 years
LEVEL OF COMPETITION (classifications)
Floydada: 1 – 5A, 3 – 4A, 10 – 3A
Stamford 5 – 5A, 4 – 4A, 5 – 3A
LADY WINDS Defensive Lineup
Pitcher – Erin Trevino SR
Catcher – Marissa Obregon SR
1B – Analise Perez soph
2B – Kailee Sanchez SR
3B – Celese Wickware SR
SS – Clari Delafuenete SR
LF – Dani Zavala Jr
CF – Carissa Fernandez soph
RF – Kaley Garza Jr
Utility Jazmine Coronado SR
Utility Tatum Glasscock Jr
CR Victoria Cervera soph
Utility Reyna Sanchez soph
CR Kirsten Pyle Fresh
OF Soriah Wickware Fresh