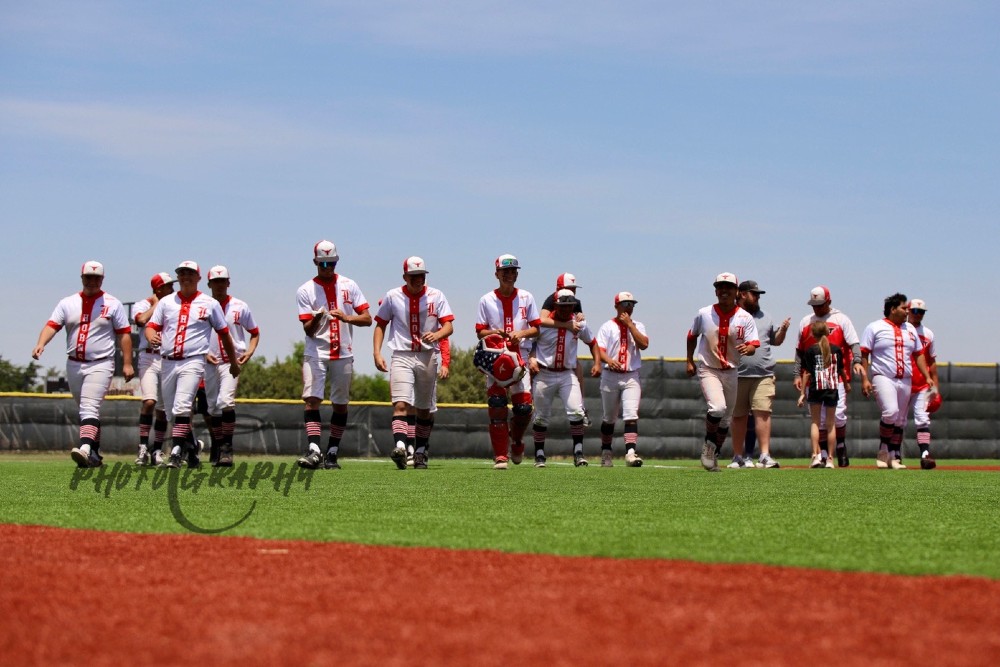 UPDATE  – Clarendon wins game 3 by a 6-0 score, ending the Longhorns season. Nick Long will have wrap up shortly.
UPDATE – Clarendon fought back to tie the series Saturday afternoon, beating the Longhorns 9 to 1 in game 2.
AMARILLO – One down, one to go.
The Lockney Longhorns topped the Clarendon Broncos on Friday afternoon by a 9-1 score.
Friday's game was held in the early afternoon to accommodate Lockney High School's graduation ceremony at 8:00 p.m. at Longhorn Gym.
The Horns had 10 hits and no errors in the game, while Clarendon had two hits and 6 errors.
Dyllan Thiebaud had a two run producing single in the third inning, while Josh Jimenez drove in two runs in the fifth with a bases loaded single.
Josh Jimenez went the distance on the mound by firing a 2-hit complete game. Jimenez is now 6-1 on the season.
Game 2 will be Saturday at noon at Amarillo High School's baseball field off Bell Street.