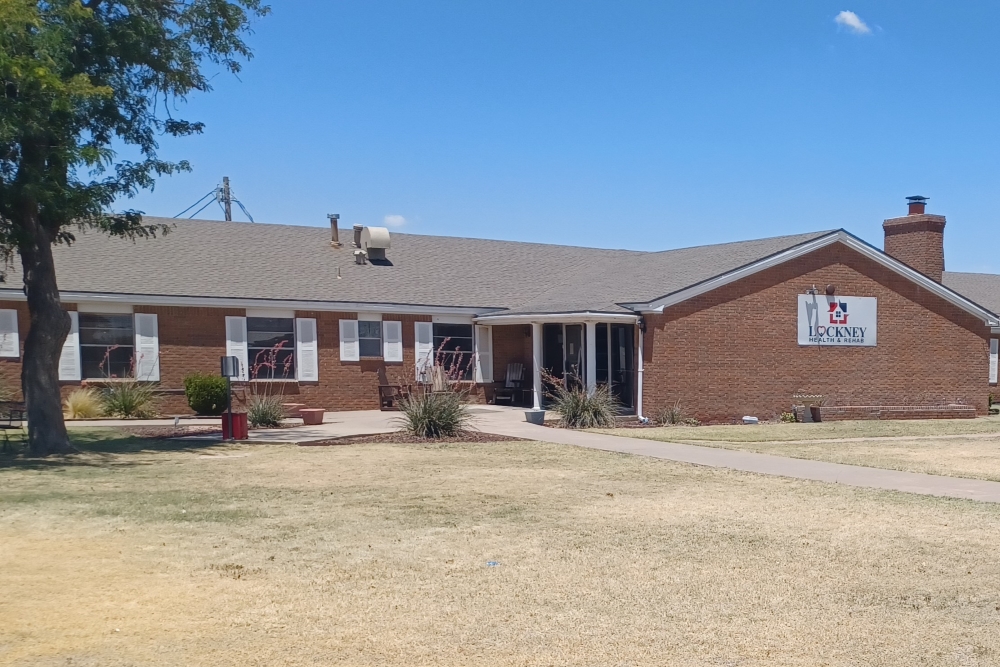 Lockney Health & Rehabilitation will close its doors by July 22, 2022. (Ryan Crowe/FCR)
LOCKNEY – Lockney's nursing home will be closing its doors as soon as the last patient has moved to a new facility.
Lockney Health & Rehabilitation, owned by Sky Blue Healthcare LLC., confirmed to the Record they will close by Friday, July 22.
The facility, located next to W.J. Mangold Memorial Hospital but completely unconnected, housed 17 residents before alerting them earlier this week they would need to find new nursing homes.
Many residents will either move to Sky Blue facilities in the region or to places like Floydada's Beehive Home, who told the Record they were accepting a few of the residents who opted to stay in the county. Sky Blue has homes in Plainview, Tulia, Crosbyton, Iowa Park and Lubbock.
More than 20 employees will be impacted by the closure. Employees were told some would be able to move to other Sky Blue facilities, but not all.