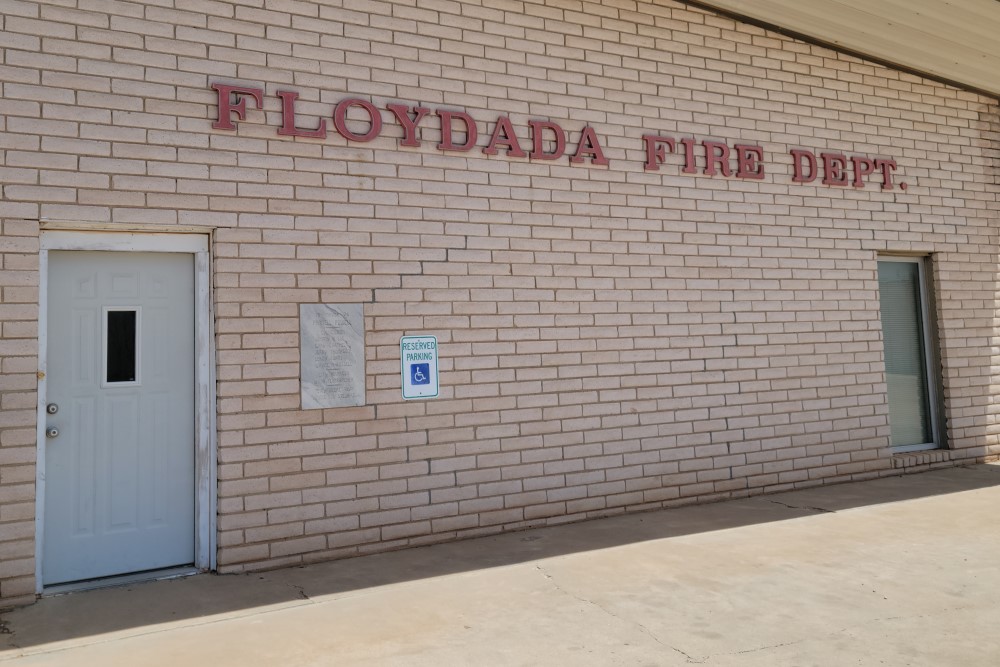 FCR Photo
FLOYDADA, TX – It was a busy July for the Floydada Volunteer Fire Department as they responded to six calls, including four in the first ten days of the month.
Surprisingly, despite the ongoing drought, firefighters were only called out to battle one blaze due to fireworks on July 4th in Muncy.
Other than that, half of the calls were in response to situations at home.
7/01/22 5:02 pm 403 W. Jackson Units responded to a gas leak in an oven at the residence. Stand-by until Atmos arrived.
7/04/22 10:55 pm Unit Center (Muncy) Units responded to a fire along the highway from fireworks.
7/08/22 8:09 pm 336 W. Hallie Units responded to wires arcing on the side of a house. Arcing scorched the side of the house. Power was cut and siding removed to check for fire extension.
7/10/22 5:08 pm Floydada City Park Unit responded to a trash can on fire at the city park.
7/28/22 5:30 pm North US 70 Covered S cotton burr pile on fire. Units observed while burning burrs were spread out and covered.
7/29/22 1:31 am 320 Marivena Units responded to a house with smoke from the roof. A small fire on the edge of the roof was extinguished. The cause of the fire was undetermined.