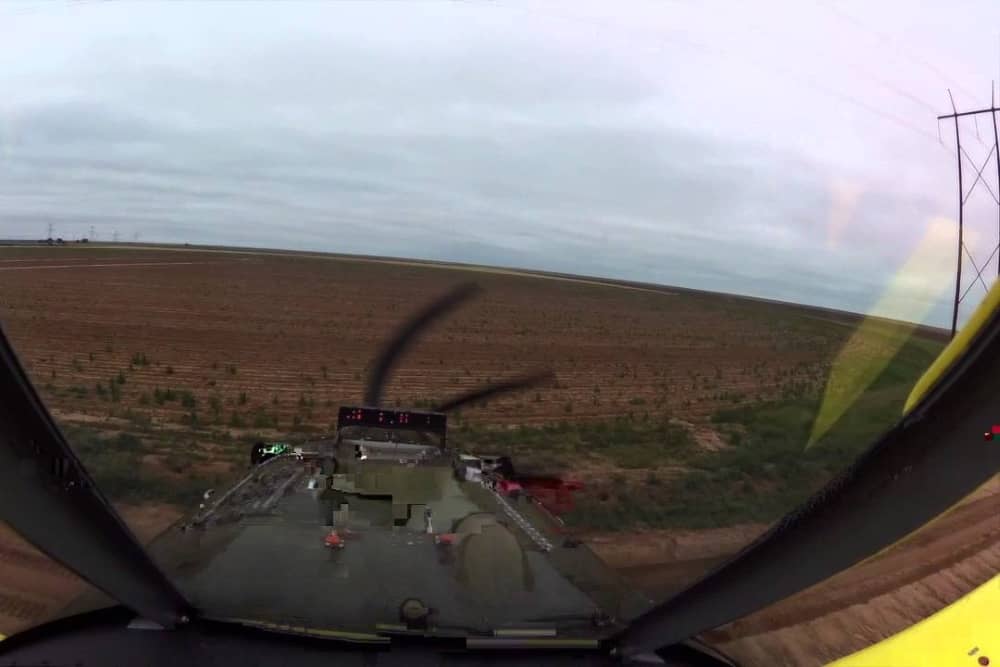 A screengrab of a Probasco Flying Service plane in action (Andi Moore via YouTube.com)
FLOYDADA – The recent rains have been welcomed news for crops and lawns, but the rain has brought with it a pest Floydada residents haven't seen in a few months – mosquitoes.
The City of Floydada has hired Probasco Flying Service to spray for mosquitoes Thursday morning. City Manager Darrell Gooch says they expect the spraying will being shortly after sunrise, weather permitting. Gooch says the city will also have spraying trucks driving through streets and alleyways.