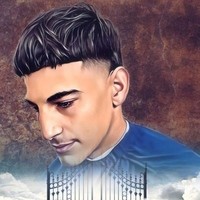 D'Avion "Vato" Varela (Plainview)
D'Avion "Vato" Varela, 17 of Plainview, passed away, Sunday, September 11, 2022. Visitation and Funeral Service will be held at Lemons Memorial Chapel. Visitation will be from 4 pm-8 pm Thursday, September 15, 2022, and Funeral Service will be at 10:00 am Friday, September 16, 2022. Burial will follow in Plainview Memorial Park. Arrangements are entrusted to Lemons Funeral Home.
D'Avion was born on April 11, 2005, in Lockney, Texas, to Joe and Erica Varela. He will be remembered for his love of music, skateboarding, playing football, racing cars, and riding his dad's Harley Davidson motorcycle, especially his smile because he was always smiling. If you needed a hug, he would give you one. He was always ready to help others and would give you the shirt off his back. D'Avion loved his family and friends and enjoyed spending time with them, especially his dog, Baby.
D'Avion is survived by his parents, Joe and Erica Varela of Plainview; one brother, Derrick Crawford of Carrizozo, N.M.; two sisters, Haley Crawford of Lubbock and Makai Varela of Plainview; maternal grandfather, Alfred Martinez, Jr. of Lockney; and paternal grandmother, Irene Zapata of Plainview.
He is preceded in death by his maternal grandmother, Jane Martinez, and his paternal grandfather, Jose Varela, Sr.