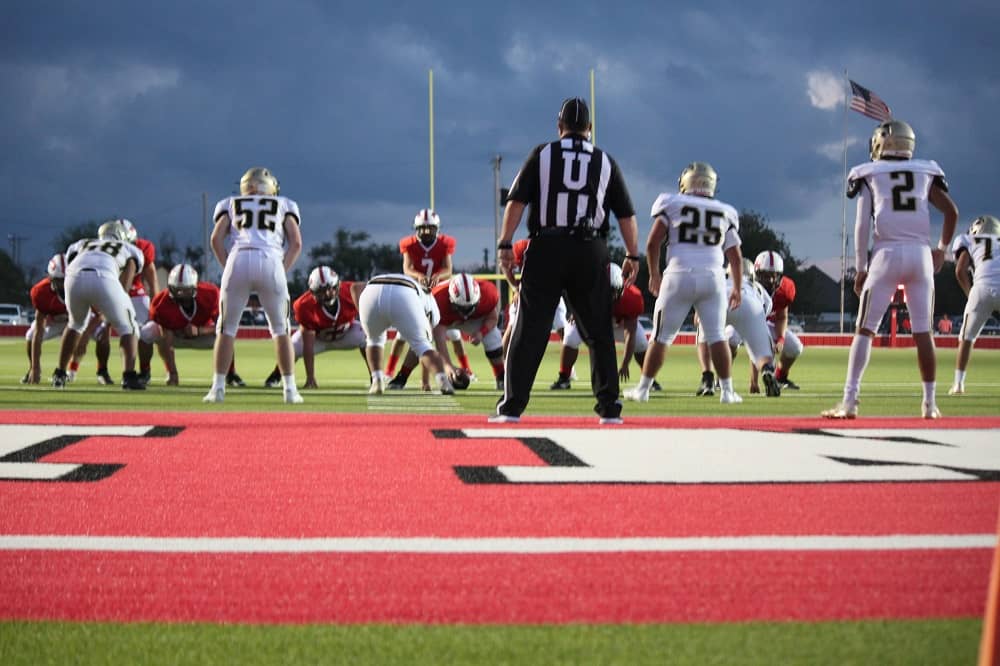 The Lockney Longhorns line up in the red zone during their homecoming game against the Memphis Cyclones on Oct. 8, 2021. (Alex Driggars/Floyd County Record)
LOCKNEY, TX – The Longhorns (1-3) look to extend their winning streak after competing for their first win last week against Abilene TLCA 76-13.
The Longhorns are hoping to defend their home field against West Texas (2-2), a team they have never lost to.
The last meeting came back in 2002, a Bi-District game resulting in a 34-13 win for the Longhorns.
Kickoff is at 7:00 PM from Mitchell Zimmerman Field; stream the game live on www.FloydCountyRecord.com.