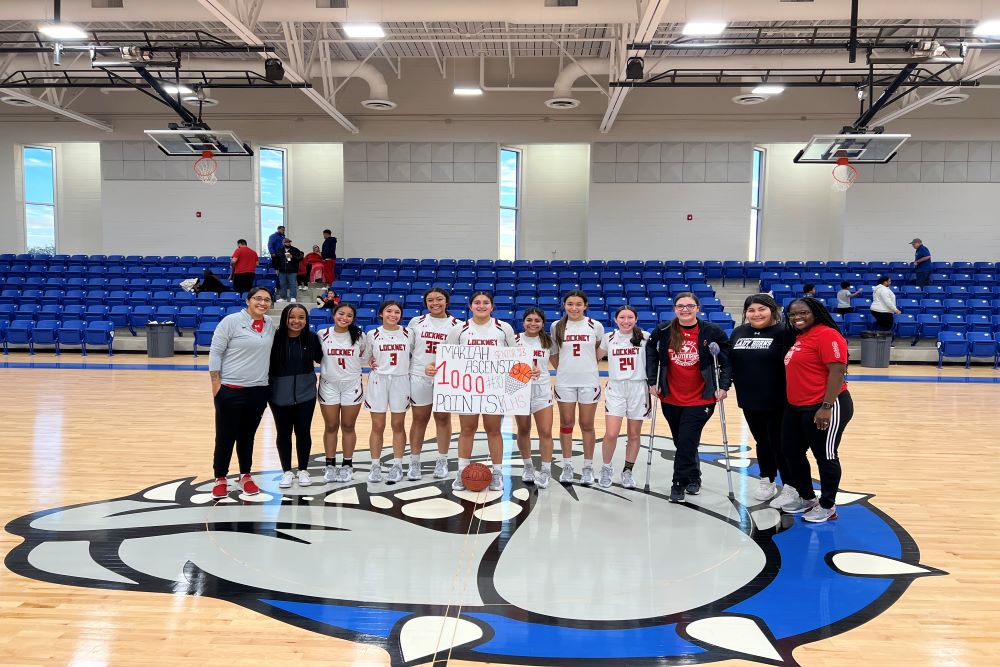 Lockney Lady Horns Celebrate Mariah Ascensio's 1,000th Point in Takoha Tournament (Photo provided by Head Coach Stephanee Carillo)
TAHOKA, TX – Lockney Lady Horns senior Mariah Ascensio accomplished a big milestone in her basketball career by scoring her 1,000th point at the Tahoka Tournament on Thursday.
She contributed 17 points to the team's total and was added to the "1,000 Point Club" with the Lady Horns' 56-42 victory over O'donnell.
This now adds two current Lady Horns to the club, as earlier this season, senior Adriana Villarreal also recorded her 1,000th point.
Congratulations to Mariah Ascensio on this big accomplishment!