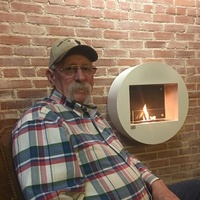 Donald Wittler (Matador)
Donald Joseph Wittler, 78, of Matador, TX, passed away peacefully at home, surrounded by family, after a brief battle with pancreatic cancer on December 3rd, 2022.   A memorial service will be held at 5:30 pm on Monday, December 5th, at the First United Methodist Church of Matador, TX.  The church will provide a community meal after the service. Everyone is invited.  A private family burial will be held at a later date.
Don was born June 29, 1944, in Fairbury, IL. He was Yankee by birth, Texan by choice.  He moved to Texas around 1975 and stayed there till his death.    He was a man of many professions, from barber to butcher to a rancher to restauranteur.  He owned and operated several restaurants with his wife Lou, including RS Cafe in Roaring Springs, Dixie Dog in Floydada, and Main Street Cafe in Matador.  He enjoyed collecting antiques, and cowboy memorabilia, tinkering in his workshop, and watching TV Westerns with his dogs, Baby and Shorty.
He was preceded in death by his parents, Joseph and Josephine (Endres) Wittler of Chatsworth, IL., his son Donnie Wittler, Jr., his younger brother Mark Wittler, his brothers-in-law Darrell Pence and JC Vaughan and sister-in-law Florine Garcia.
He is survived by his best friend and wife, Lou Wittler; daughters Danielle Wittler of Lexington, KY, and Dana (Gary) Logsdon of Lexington, KY; stepsons Tommy Cooper of Matador, TX and Tim Cooper of Atlanta, GA; sisters Jane Pence of Burleson, TX and Cheryl Wittler of Wheaton, IL; sister-in-law, Joni Wittler of Mahomet, IL; grandsons Avery and Chuck Logsdon of Lexington, KY, and many nieces and nephews, and "cousins of cousins."