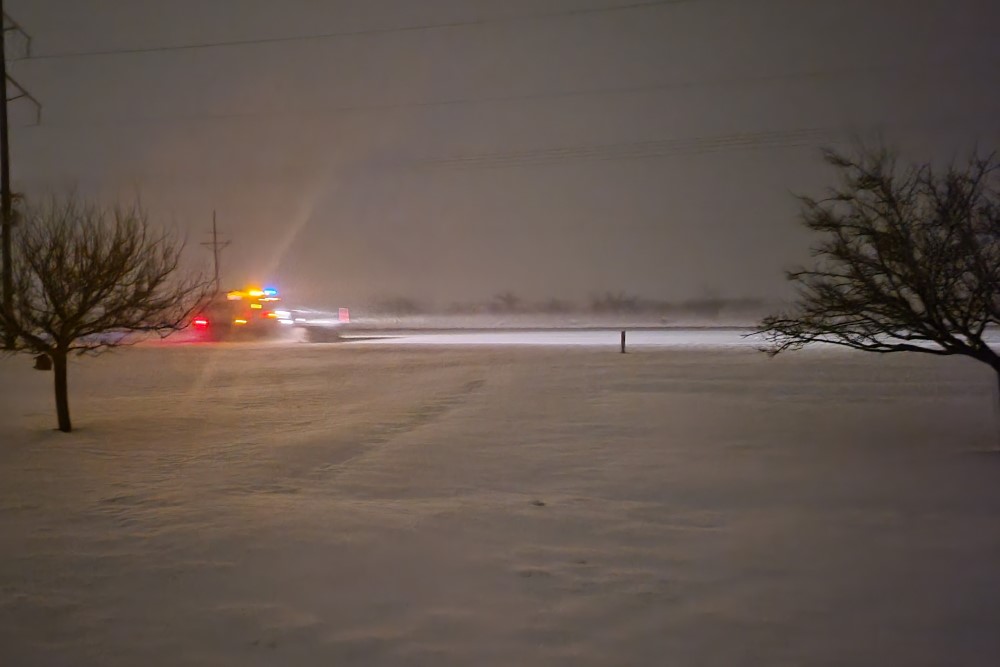 TxDOT crews are out early to begin clearing roads in Floyd County (FCR Photo)
(Updated at 10:20 am)
FLOYD COUNTY, TX – A blanket of snow covered the county early this morning as a winter storm moved through the area.
Snowplows from the Texas Department of Transportation were ready to roll in anticipation of the event, as crews spent Monday afternoon preparing the roads for the freezing moisture.
Though most of the area is under a Winter Storm Warning from the National Weather Service (NWS-Lubbock), temperatures are expected to climb back into the 40s on Wednesday to expedite the melting process.
Floydada Whirlwind and Lady Wind basketball games have been postponed until tomorrow (Wednesday). The Lady Winds will tip off at 4:00 pm, and the Whirlwinds will play at 5:30 pm in New Deal. JV games have been canceled.
Floydada Collegiate ISD has canceled school today (Tuesday). Plans are being evaluated for basketball games later today.
West Texas A&M has canceled all classes for Tuesday.
First Baptist Church in Floydada is closed.
Cancelations and weather-related delays will be posted here throughout the day.