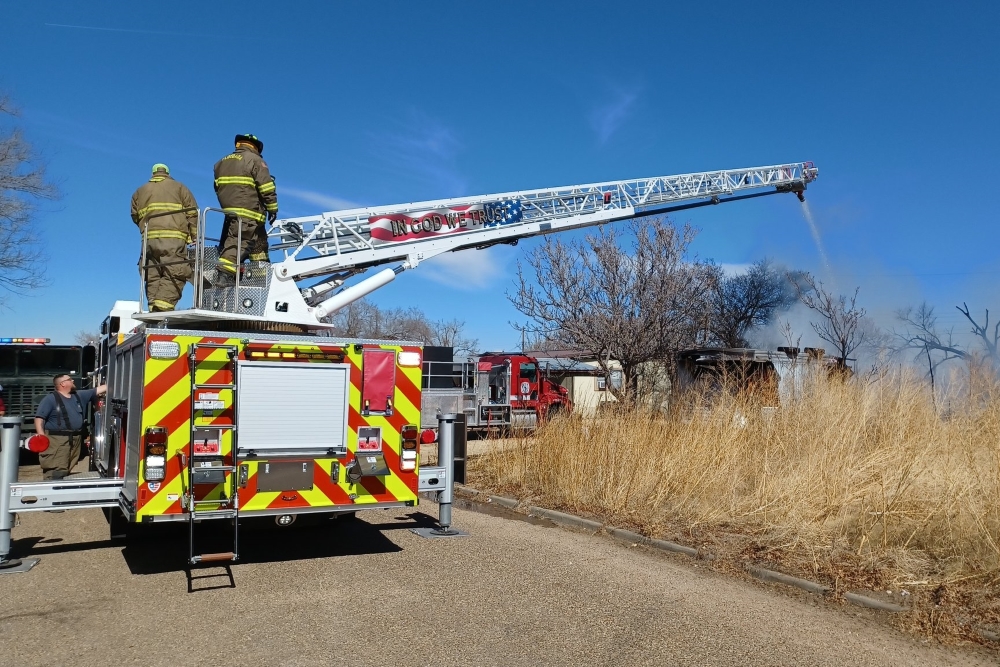 Floydada VFD's ladder truck assisting Lockney VFD with a house fire on February 9, 2022 (Ryan Crowe/FCR)
FLOYDADA, TX – Two grass fires, one structure fire, and one electrical short kept firefighters with the Floydada Volunteer Fire Department busy during the last two weeks of February.
The first two weeks of the month were quiet, but that changed on February 13th, as lightning ignited a grass fire at FM786 and County Road 181 that crews battled late at night.
On February 24, crews arrived at a structure fire at 272 FM2883 to assist the Lockney Fire Department.
Crews responded to an electrical short at 618 W. Jackson the following day (February 25) and ended the month with another grass fire west of Floydada on US70 on February 28.
The Floydada Fire Department comprises a group of volunteers who are on call whenever needed. To learn more about the FVFD, contact the City of Floydada.