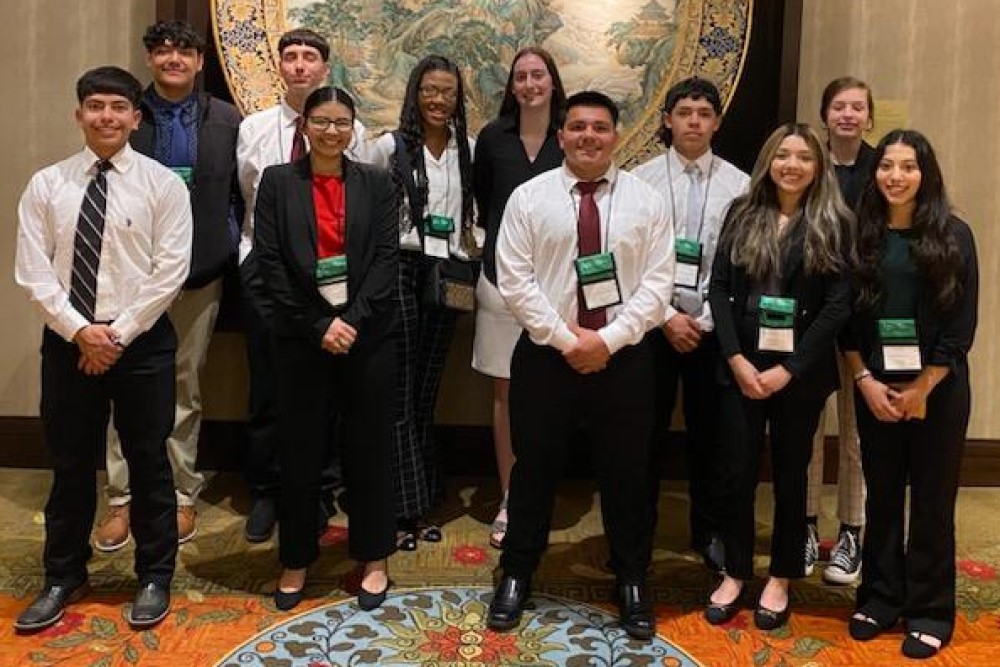 Front row: Matthew Luna, Elenna Foster, Armando Cruz, Diana Carmona, Janeisi Garza. Back Row: Angel Garza, Jonathon Peña, Lailah Burks, Sierra Snowden, Noe De Los Santos, Mia Snowden
Dallas, TX – Fourteen Floydada Collegiate High School students advanced to the State Business Professionals of America (BPA) competition last week.
BPA is a national career/technical organization for students. The March statewide event features students in all classifications (small to large schools) competing in more than 50 workplace skills assessment program events.
The FCHS team is led by teacher-sponsors Mrs. Pamela Ricketts and Ms. Kalissia Hinson and featured the following qualifiers:
· Lailah Burks in Payroll Accounting
· Diana Carmona, Armando Cruz, Matthew Luna and Janeisi Garza in Website Design Team
· Noe De Los Santos in Personal Financial Management
· Elenna Foster in Presentation Individual
· Angel Garza in ICD-10CM Medical Diagnostic Coding
· Kason Hughes in Banking and Finance
· Jonathon Pena in Personal Financial Management
· Mia Snowden in Health Administration Procedures
· Sierra Snowden in Banking and Finance
· Derrik Suarez in Computer Security
· Aiden Trevino in Advanced Office Systems and Procedures