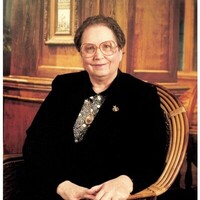 Frances Graves of Lockney went to meet the Lord on Tuesday, March 14, 2023.  Frances was 91 and died at the Plainview Health Care Nursing Home.
A Graveside service will be held at 2:00 p.m., Friday, March 17, 2023, at the Floyd County Memorial Park in Floydada with Chaplain Guy Atkinson officiating. Visitation will be from 5:30 p.m. – 7:30 p.m., Thursday, March 16, 2023, at Moore-Rose Funeral Home in Lockney.  A luncheon will be held for the family at the First Baptist Church in Lockney on Friday.
Frances was born April 3, 1931, in Floydada to Henry Frank and Agatha (Singletary) Pratt.  She attended Floydada schools and graduated from Floydada High School in 1949.  She met and married Weldon Graves and resided in the Lone Star/Lockney community, where they raised their five children.  Frances worked at the Lockney Nursing Home as a cook and later at the Lockney Hospital as a Nurse Aide until she retired.  She was a member of the First Baptist Church and the Rebekah Lodge.
She is preceded in death by her ex-husband; both of her parents; two sisters, Elsie Marie and Eva Nell; and her daughter, Bobbye Howard.
She is survived by her four children, Frankie and wife Linda Graves, Glen and wife Tina Graves, all of Lockney; Kathy and husband Keith Burley and Sherry Langford of Lubbock; 10 grandchildren, Chad and wife Amber of California, Kyle and Tebbi of Lubbock, Ryan of Amarillo, Kristy of North Carolina, Justin and wife Amber of Lockney, Jennifer and husband Justin of Sweetwater, Chase, Trey and wife Shalan, Kayla and husband Gaylon all of Lubbock; 11 great-grandchildren, Destonye, Jayce, Nicholas, Mackenna, Falyn, Gage, Duke, Tye, Sophie, Malachai and Travis; one great-great-grandchild, Malakai; one brother, AC and wife Beth Pratt of Floydada; and many nieces and nephews.