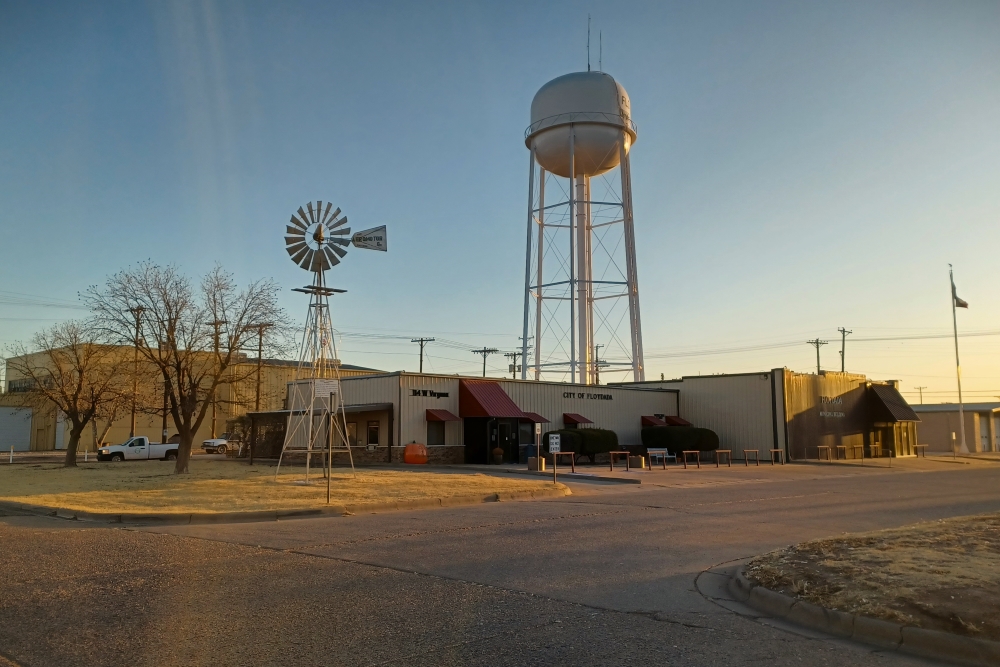 Floydada City Hall at sunrise. (Ryan Crowe/FCR)
FLOYDADA, TX – Three properties are set to be condemned at tonight's Floydada City Council meeting.
One belongs to Caroline Arizpe (612 W. Virginia St.), the second (629 E. Georgia St.) belongs to Ray Nichols, and the third is located in Original Town (403 E Jackson St.) and belongs to Ponfeuiro G Garza.
Also, this evening, the Council is expected to deny a proposed rate increase by Southwestern Public Service regarding an increase in proposed electrical rates.
Finally, members will adjourn to Executive Session to consult with their attorney regarding litigation under Section 551.071 of the Act.
The regular monthly meeting begins at City Hall beginning at 6:30 pm.