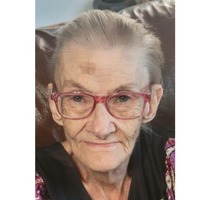 Glenda K. Kemp (Floydada)
Glenda Kay (Edwards) Kemp of Floydada passed away on Wednesday, April 26, 2023, in Lubbock, after overcoming many medical obstacles over the past few years. Funeral services were held on Monday, May 1, 2023.
Glenda was born on April 18, 1944, in Lubbock, Texas, to her parents, Stanley(Chick) and Georgia Edwards. Glenda graduated from Crosbyton, Texas, in 1962. She had met Sammy in October of 1961 and later married on July 3, 1964. She welcomed her oldest son, Joey, on September 20, 1966, then her second, Cory, on February 19, 1973. Together they then raised their family. In April of 2001, Sammy and Glenda took over the ownership of The Dixie Dog; together, they successfully ran the business until closing due to Covid-19 and went into retirement on March 21, 2020. Glenda gave so much love to those around her. Her greatest pleasure in life was surrounded by her children, grandchildren, and great-grandchildren.
She was preceded in death by her youngest son, Cory, in August 2019 and her great-grandson, Jeremiah, in December 2014.
Glenda is survived by her husband, Sammy; her two sisters, Donna and Reba; her oldest son, Joey, and his wife Michelle; her grandchildren, Joseph Kemp with Stephine Van Arsdall, Melena Gonzalez with Ruben Gonzalez, Ashlyn with Andre Renteria, Richard Smith with Alizay Salas, Timothy Smith, Joseph Alexander Kemp, Catharine Johnson with Chance Johnson, and Cristin Kemp. Her 13 great-grandchildren also survive her.