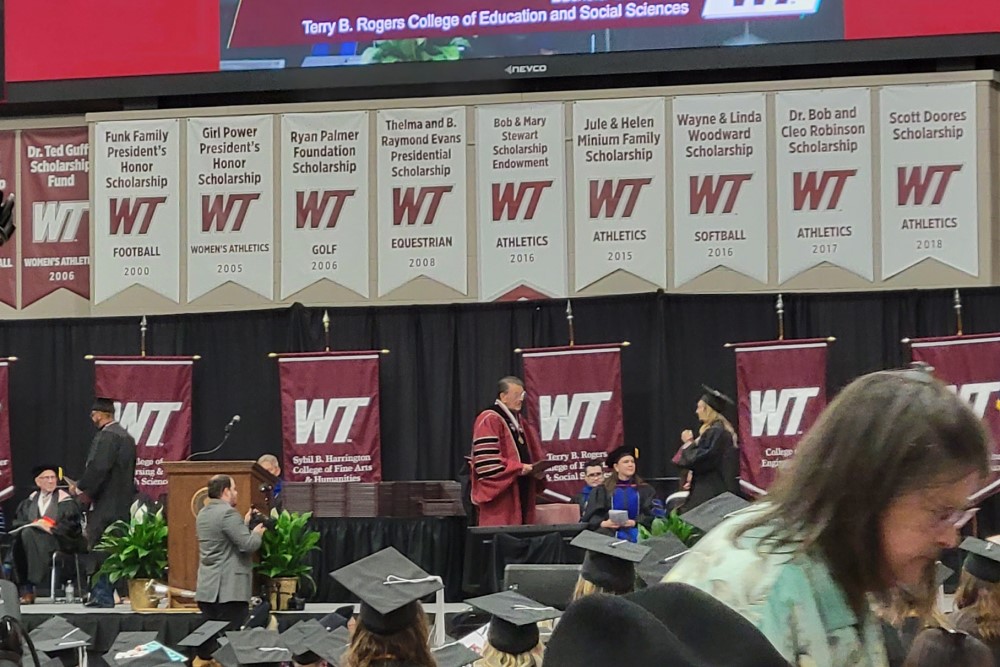 Graduates walk the stage at the First United Bank Center in Canyon, TX during Commencement Ceremonies for West Texas A&M University (FCR Photo)
(UPDATED) CANYON, TX – Six Floyd County students received their diplomas Saturday during the Commencement ceremonies at West Texas A&M University.
Maria Louisa Zavala from Lockney received her Master of Science from the Paul Engler College of Agriculture and Natural Sciences.
Receiving Bachelor degrees at the graduation ceremony were Crystal I. Medellin of Floydada (Arts), Alejandro Pinon from Floydada (Arts), Nickolas T. Rendon from Lockney (Science), Nohelia Jacqueline Salazar of Lockney (Science-Nursing), and Jose Lira from Floydada (Science).
(UPDATED to add Jose Lira to original list)