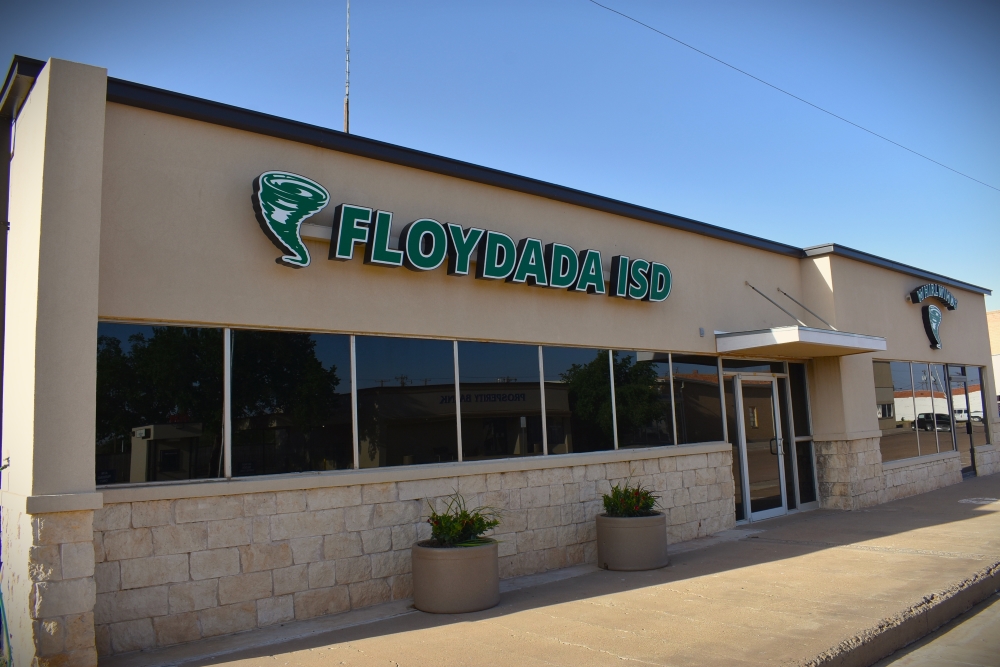 Floydada Collegiate ISD administration building. (Ryan Crowe/FCR)
FLOYDADA, TX – As the school year winds down, plans are already underway for the next year with the hiring of teachers and staff by the Floydada Collegiate ISD Board of Trustees.
In a regular monthly meeting on Thursday, the Board is expected to confirm the resignations of Tomas Barrientos from the Transportation Department and teacher Dixie Everett (3rd Grade reading) before approving the employment of personnel.
Recognition of the students and educators of the month, the swearing-in of trustees elected earlier in the month, and the reorganization and election of board officers for 2023-2024 highlight the agenda.
The meeting begins at 7:00 pm at the FCISD Central Office at 226 West California Street in Floydada.