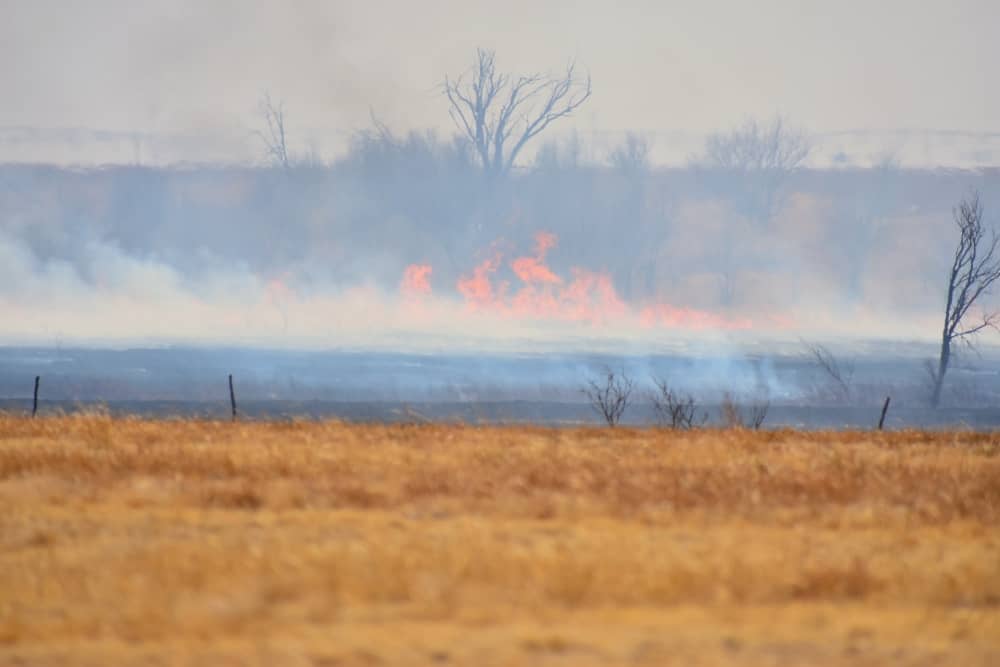 A grass fire burns along FM 54 on Thursday, April 7, 2022 (Ryan Crowe/FCR)
FLOYD COUNTY, TX – For the first time since last August, portions of the county have received five inches of rainfall in a month.
According to the latest Texas Tech Mesonet, Aiken has recorded 5.33″ of rainfall during May, the South Plains observation plot has had 3.57″ in the rain gauge, and the Floydada site sits at 2.76″ of moisture for the month.
Not only is the moisture aiding farmers and ranchers, but it's also signaling the end of the county-wide burn ban.
Despite the county's ongoing drought, according to the National Drought Monitor, Floyd County Judge Marty Lucke officially ended the burn ban on Thursday.
The burn ban, originally signed on April 10, 2023, and expected to run through July 9, 2023, prohibited outdoor burning. Still, the move today allows again for managed public burns and open flames in the county.
When drought conditions exist, a burn ban can be implemented by a county judge or commissioner's court prohibiting or restricting outdoor burning. Crosby County remains under a burn ban that has been in place for more than 600 days (09/13/21). The Brisco County ban has been in effect for more than 460 days, while Hale County's burn ban lasted more than 300 days (07/25/22). Lubbock, Motley, and Swisher counties all have rescinded any previous bans.