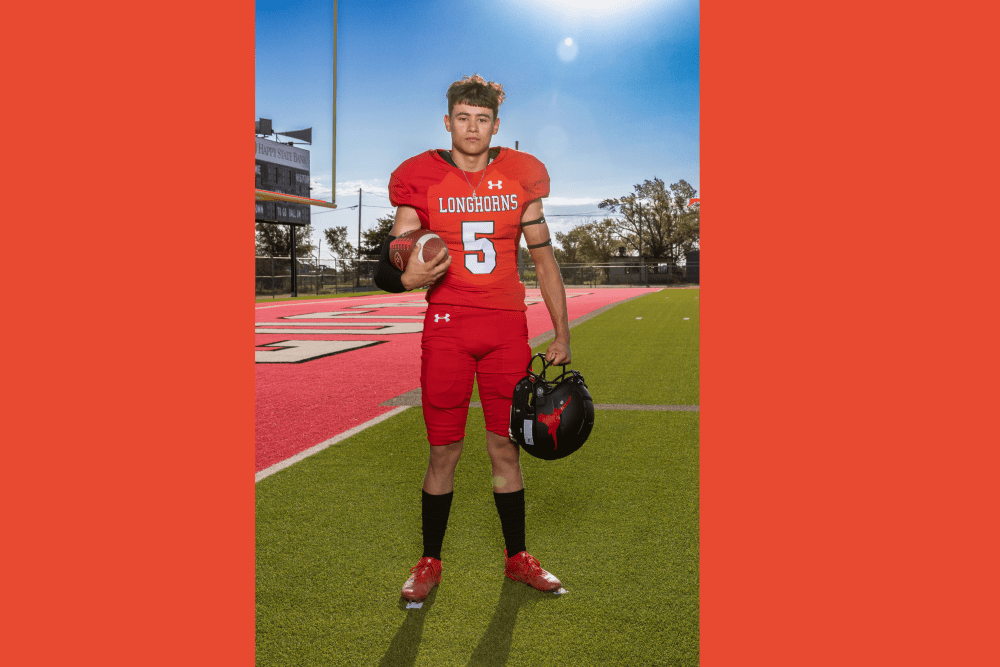 Lockney Longhorn Jeremiah Rosales (Photo Credit: Cervantes Photography)
LOCKNEY, TX – Floyd County Record continues to spotlight the athletes that represent Floyd County with Lockney's Jeremiah Rosales.
Jeremiah is a senior who has been on varsity for two years as a wide receiver and strong safety.
What are some key differences in this year's team versus last year?
I feel that our team chemistry is way better than last year. We have done a good job of listening to each other, and if there is ever a problem, we fix it faster than usual.
What are some things that you did to help improve?
We did a lot of lifting in the offseason and watched film to help prepare us for this year.
What is your favorite thing about football?
I am able to play football with the friends that I have grown up with, and we are having fun while maintaining a level of competitiveness.
What has powerlifting done to help you with football?
Being a powerlifter as well helped build strength in different areas, which has helped me in football.