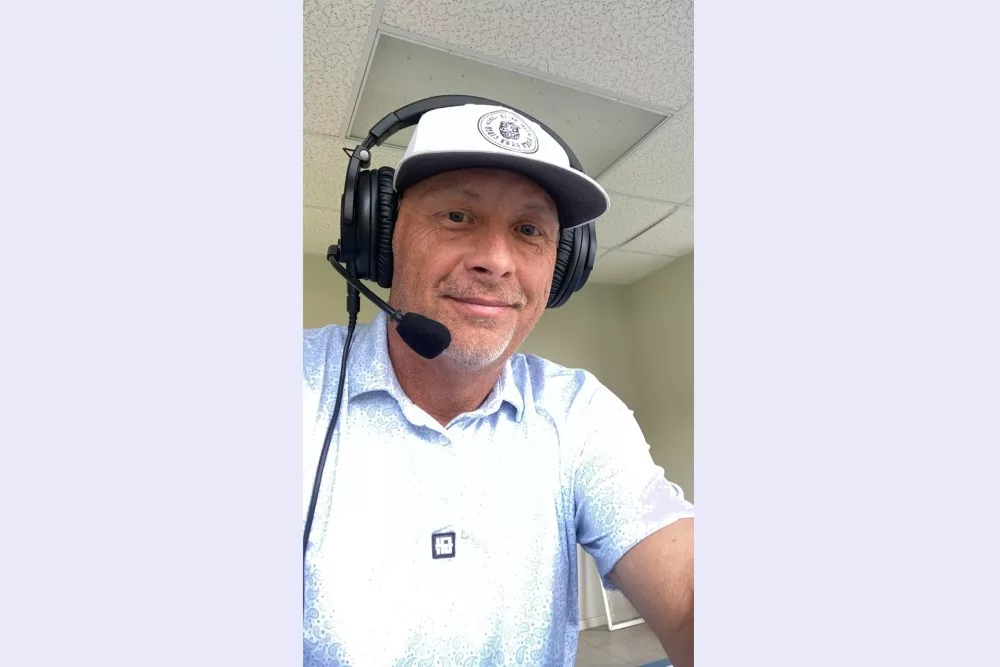 Floyd County native Corey Johnston is back in the booth this season, calling football games for Ruidoso High School in New Mexico (courtesy photo)
RUIDOSO, NM – To think it began by listening to a high school football game one Friday night in his garage and thinking, "I can do that."
Corey Johnston's broadcasting career would begin shortly thereafter, as he became not only the voice of the Floydada Whirlwinds but also a key component of the growth of 106.1 Flip-FM (KFLP-FM).
"I remember standing in my garage listening to a broadcast of Floydada football and thinking to myself, I can certainly do that and maybe even provide another level of depth to a broadcast. I never thought I would be any better than anyone and certainly fell short of veterans like Tony St. James and even Nick Long, but I always felt very comfortable behind the microphone and wanted to paint a picture for those who were unable to attend whatever event I was broadcasting."
Today, the Floydada native and 1995 graduate of Andrews High School finds himself in familiar territory as the new voice of the Ruidoso High School Warriors.
"It was a VERY unexpected text that brought me back to the booth. Long-time play-by-play broadcaster Kirk Taylor texted me out of the blue early in September and simply asked if I would take over for a while. I didn't ask any questions about why, I just felt like I needed to help with whatever was going on. I have known both Kirk Taylor and Shane Barnett (Color Commentator) since we moved to Ruidoso, and they are very loved by their listeners."
Though broadcasting from a booth on Friday night is not unfamiliar, Johnston and his wife (RaNay) moved their family to the Sierra Blanca mountain range, where he would soon become the Director of Distribution for Noisy Water Winery, and she would take over as Assistant Principal of Sierra Vista Primary School in Ruidoso.
The transition not only affected the couple, but they also relocated two boys, Camden and Cash.
"We wanted to show the boys (Camden and Cash) that it is OK to take a risk and do something different. Before we moved to Ruidoso, we had long talks about what life would be like and the difficulties of being the "new kid" at school, but both boys handled the transition very well. Camden graduated at the top of his class and is now a Sophomore at New Mexico State University. Cash found a great set of friends early on and has really adapted well. He is now in the 8th grade and competes in multiple sports, including football, soccer, and baseball. The one thing we knew before we moved is that Ruidoso is a destination for many West Texans, and that allows us to see friends and family regularly as they come to the mountain to get away."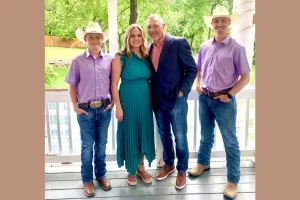 Of course, one can hear Johnston back in the booth on the local radio station 101.5 KIDX The Kid or online here www.kidxradio.com.
Johnston is the son of Hulon and Anne Carthel of Floydada.