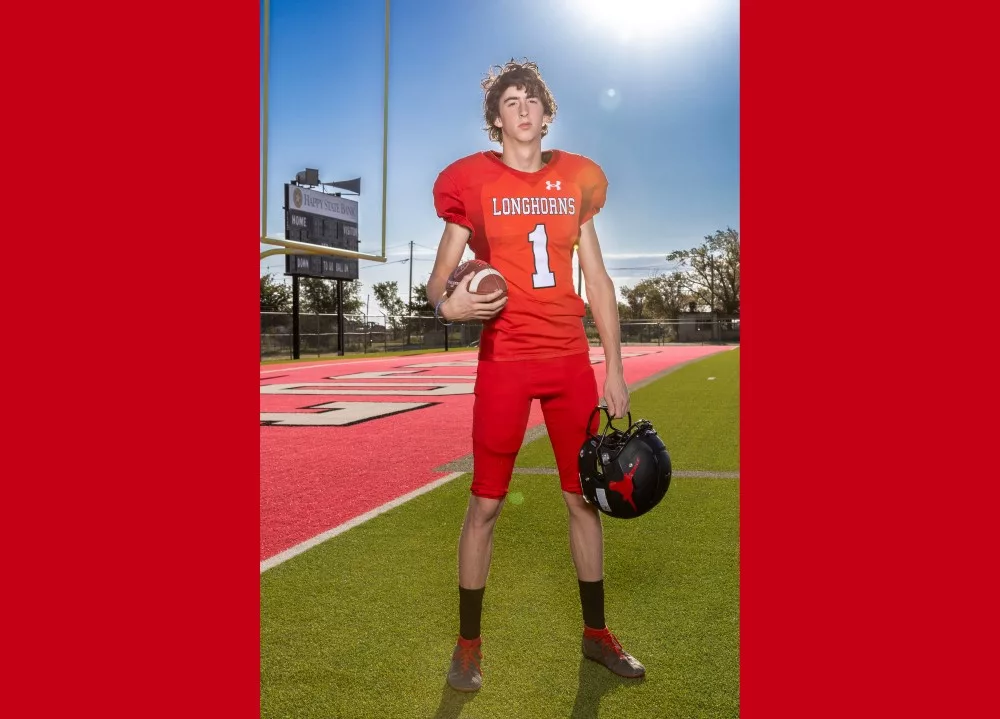 LOCKNEY, TX – The Floyd County Record continues to spotlight the athletes that represent our communities, including Lockney's senior Gage Graves.
Gage is a wide receiver and corner for the Longhorn varsity football team.
What is something that you enjoy about Lockney football?
I transferred here my sophomore year from Plainview. I started school here in Lockney in first grade but transferred because my mom started teaching in Plainview. You for sure get more playing time (at Lockney), and that was a major plus for me because at a school like Plainview, it's hard to get everyone in whether you work hard or not.
What are things that you've been working on that you think will benefit the team?
A lot of off-season preparation and giving it all I have ever since I got here.
What are your favorite things about football?
I love the rush that it gives you—getting to catch the ball and gain yards, getting to compete, and hitting somebody.
What else are you involved in?
Football, basketball, powerlifting, track, ag mech competitions, FFA, and showing. I've always been active; once I start something, I feel like I would disappoint myself later in life if I quit. I enjoy it, I'm pretty good at track, and I didn't do basketball last year so I could try and put on more weight. I don't think it helped all that well, but I did that instead of basketball, and I'm going to be coming back this year.
Is there someone in your life that you look up to, and why?
My dad, for sure; he's the one who taught me to work hard, and at some point it will pay off.