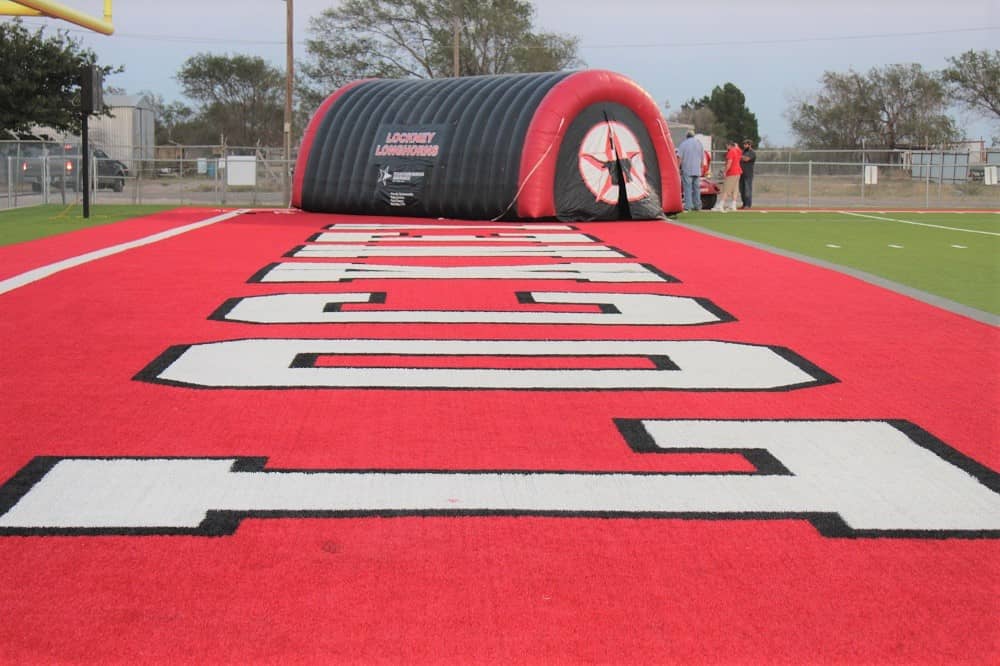 (File Photo/Deon Zumwalt)
HEREFORD, TX – The Lockney Longhorns matched up against the Morton Indians in the Bi-District round of the 2023 UIL Texas Football State Championships on Thursday.
In the first quarter, Longhorns quarterback Dyllan Thiebaud found Daniel Alvarado for a 46-yard touchdown, giving the Longhorns a 7-0 lead.
Morton would respond later in the first quarter and take the lead after converting the two-point conversion and leading 8-7.
Both teams were scoreless in the second quarter and would go into halftime with the Indians leading 8-7.
The Longhorns would find the end zone twice in the third quarter, once with Dyllan Thiebaud and the second behind an Xavier Jimenez touchdown run.
Morton would also score in the third quarter, but they were still trailing 22-16 to begin the fourth quarter.
The Indians would complete the comeback and go on to score 15 points in the final quarter of play to end the Longhorns historic season with a 31-22 loss.
The 2023 Longhorns will finish the season as district champions (the first championship title since 2004) with an overall record of 7-3 and 4-1 in district play.
The Longhorns had a total of 301 yards of offense in Thursday's game.
Morton had 472 total yards of offense with 364 yards of rushing for the Indians.
Longhorns Rushing – 
| | | | |
| --- | --- | --- | --- |
| PLAYER | ATTEMPTS | YARDS | TD |
| Xavier Jimenez | 33 | 221 | 1 |
| Dyllan Thiebaud | 8 | 14 | 1 |
| Iann Rodriguez | 2 | 12 | – |
Longhorns Passing – 
| | | | | |
| --- | --- | --- | --- | --- |
| PLAYER | COMPLETED | ATTEMPTED | YARDS | TD |
| Dyllan Thiebaud | 3 | 9 | 58 | 1 |
Morton Rushing –
| | | | |
| --- | --- | --- | --- |
| PLAYER | ATTEMPTS | YARDS | TD |
| Dante Chavez | 23 | 201 | 1 |
| Cristian Enriquez | 11 | 160 | 2 |
Morton Passing –
| | | | | |
| --- | --- | --- | --- | --- |
| PLAYER | COMPLETED | ATTEMPTS | YARDS | TD |
| Dante Chavez | 10 | 18 | 108 | 1 |