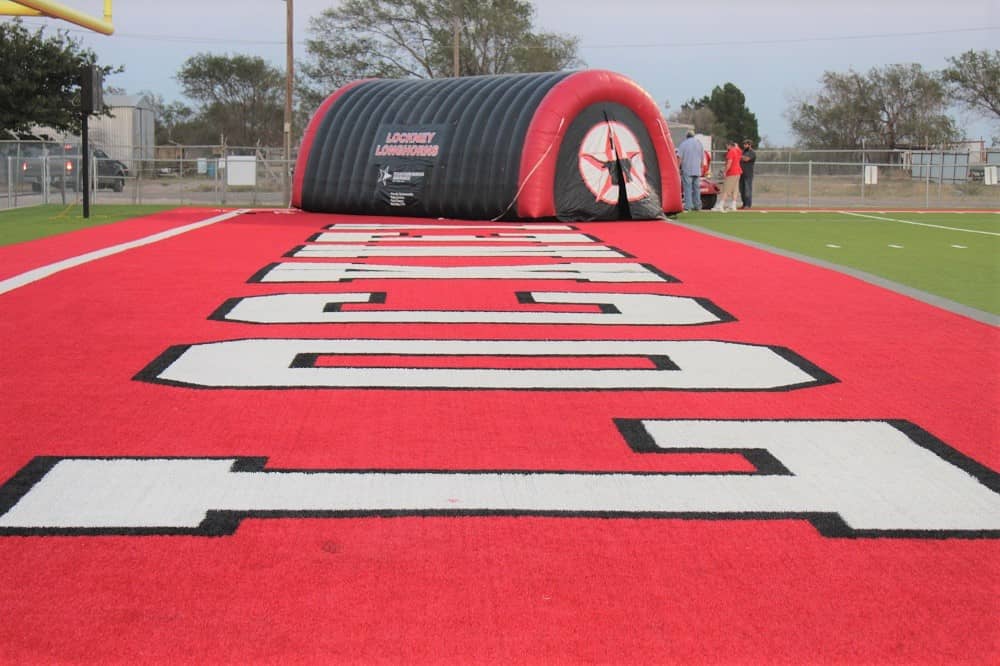 (File Photo/Deon Zumwalt)
LOCKNEY — The Lockney Longhorns, Roscoe Plowboys and Ralls Jackrabbits enter District 5-2A-II play this Friday as the hottest teams as far as season records and winning streaks in non-district play are concerned. Lockney and Roscoe both possess 5-1 season records and five-game winning streaks each. Ralls is right on their heals with a 4-2 record by winning their last four outings.
The Crosbyton Chiefs, Lockney's district opening opponent, has an even 3-3 season record and had a three game winning streak snapped last Friday by the Ropes Eagles (5-1) by a narrow margin of 8-7.
"District 5-2A-II is going to be a very competitive race over the next month. Four of the teams are playing good football going into district and the season records are very indicitive of that," Lockney coach Corey McCombs said. "We also don't need to be deceived about Hamlin (0-6) as three of their losses were to top 10 rated and undefeated teams (Windthorst, Albany, and Hawley). The Pied Pipers have played the toughest schedule of all of us."
The Longhorns enters district like a locomotive of getting stronger with each game played. They are averaging 342 yards of total offense per game and outscoring opponents 36-11 (42-9 margin during the five game winning streak). Individually, senior running back Nathan Cineceros has rushed for a team leading 638 yards including 11 touchdowns. Fellow senior classmates Elias Alvarez, Pablo Morales and Jesus Gonzales are key contributors on offense. Alvarez has 475 yards rushing with five scores; Morales has passed for 295 yards and four TDs; while Gonzales has 120 yards on the ground plus 178 yards receiving with four touchdowns. Gonzales has also intercepted four passes while on defense and returned one for a pick six.
Lockney's defense has been successful with its intense and aggressive style of play. The Longhorns have shut out three opponents and have 25 take-aways from their opponents.
Kickoff will be at 7 p.m. on Friday at Mitchell-Zimmerman Field. Lockney is a 24-point favorite over Crosbyton according to the Harris Ratings.
Common opponents
Lockney              Crosbyton
Ropes (5-0)            7-31                             7-8
Memphis (1-5)       52-0                       20-24
District 5-2A-II Season Records
Lockney 5-1 (5 wins in a row)
Roscoe 5-1 (5 wins in a row)
Ralls 4-2 (4 wins in a row)
Crosbyton 3-3 (won 3 of last 4)
Hamlin 0-6 (3 losses to top 10 teams)
District 5-2A-II Schedule for Oct. 8
Crosbyton @ Lockney
Ralls @ Hamlin
Roscoe – open date