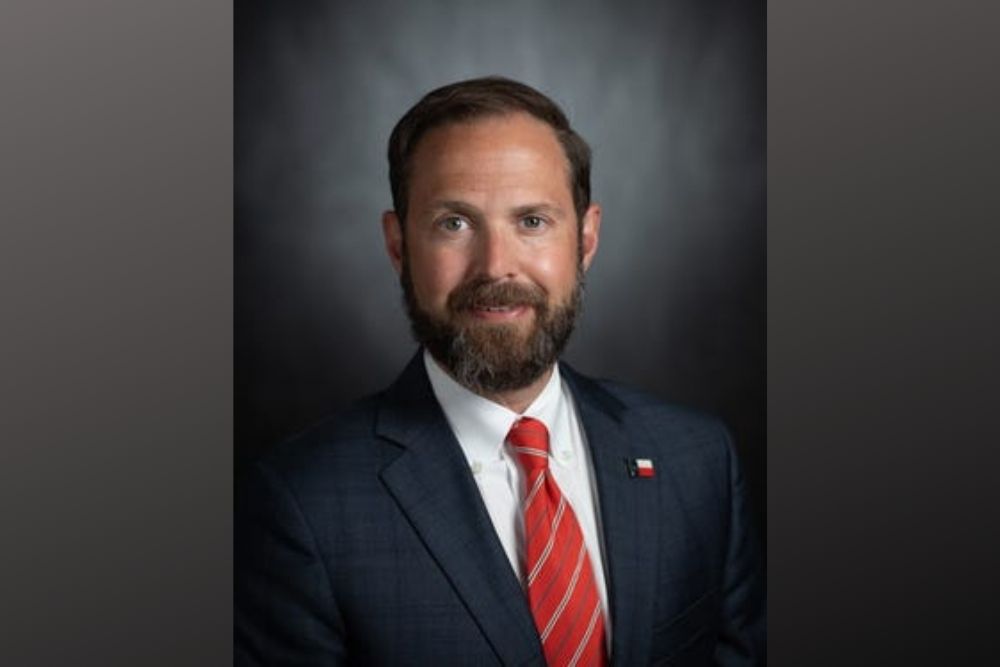 Rep. Dustin Burrows (Courtesy Photo)
FLOYDADA — Rep. Dustin Burrows (R-Lubbock) will be hosting a town hall meeting in Floydada next week.
Burrows, who represents Texas House District 83, will be in Floydada at the Floyd County Courthouse at noon on Tuesday, Dec. 14 for the town hall, discussing the recent regular and special Texas legislative sessions. Burrows will be entertaining questions, and food and drink will be served.
Floyd County was moved from David Spiller's (R-Jacksboro) HD-68 to Burrows' HD-83 in the recent redistricting. This change will take effect after the 2022 elections.
Similar town hall meetings were recently held in Post, Jayton, Crosbyton and Spur. Additional meetings in Terry, Lynn, Borden, Scurry and Mitchell counties will be held in early 2022.
Burrows' district office can be reached at (806) 795-0635 for questions.