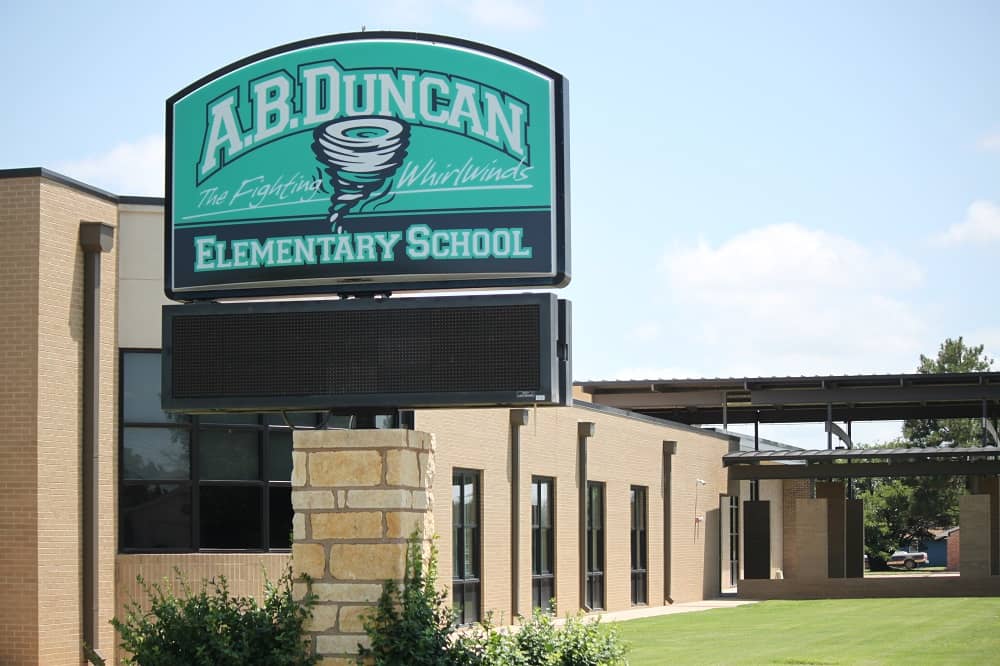 A.B. Duncan Elementary School in Floydada (Alex Driggars/Floyd County Record)
FLOYDADA — Floydada's A.B. Duncan Elementary School was named team champion in the District 4-AA elementary school academic UIL meet on Wednesday. Lockney came in third place.
Floydada secured the top spot with 588 total team points, more than 100 points above runner-up New Deal. New Deal's 482 points secured second place; Lockney placed third with 387 points, followed by Ralls in fourth with 260 points. Hale Center's Akin Elementary school brought up the rear with a fifth-place finish and 209 total points.
At the elementary level, students compete in events such as art, music, spelling, reading, writing and number sense.
Floydada and Lockney junior high students are competing on Thursday.