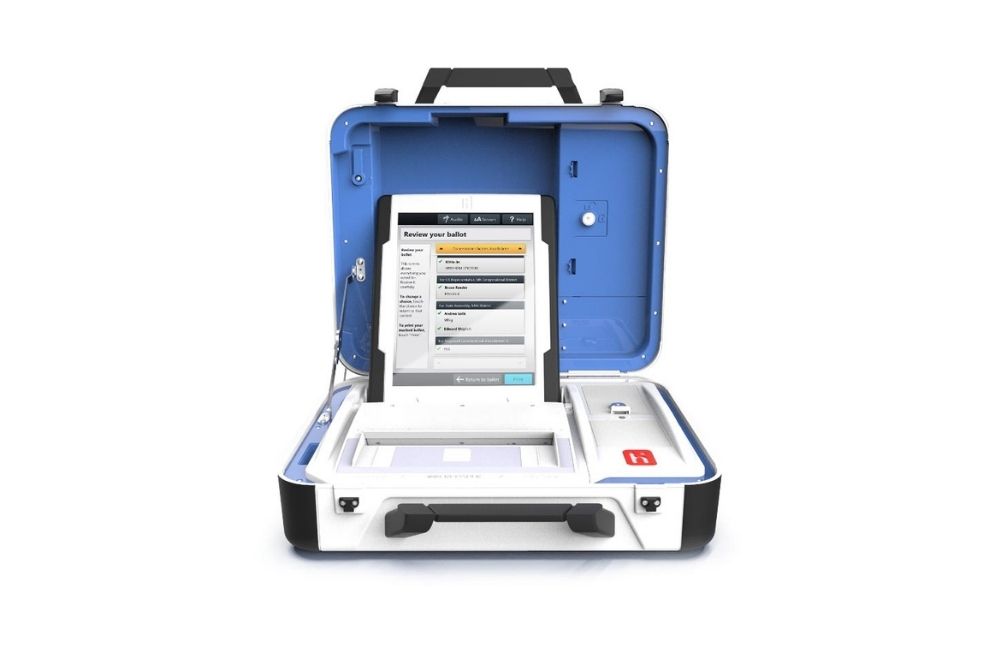 FLOYDADA — Floyd County Commissioners on Monday authorized an upgrade to the county's voting machines to comply with a new state law.
The county's nine existing Hart InterCivic Verity Touch voting machines will be retrofitted with new hardware and software that will convert the machines to a hybrid, paper-based "auditable voting system" as required by a Texas law passed in May.
Voters will still cast their votes using the machine's touch screen; after the ballot is cast, the machine records the votes electronically and prints a paper copy of the ballot that is scanned and retained at the polling place to create a paper trail in case an election audit is required.
County Judge Marty Lucke noted that the new paper ballots would likely slow the voting process down.
The recently-passed law, SB 598, requires all voting machines in the state to print paper ballots by 2026. The Commissioners Court opted to complete the upgrades now because the Secretary of State's Office will reimburse much of the county's expense if the conversion is completed in time for the November general election. The amount of the reimbursement drops significantly if compliance is met after Nov. 8.
The county will pay Hart InterCivic $127,785 up front for the conversion but is eligible to receive a reimbursement of $124,054 from the state. This leaves the county with $3,731 to pay out of pocket.
The court voted 4-0 to purchase the upgrades. The changes will not be in effect for the March primaries.