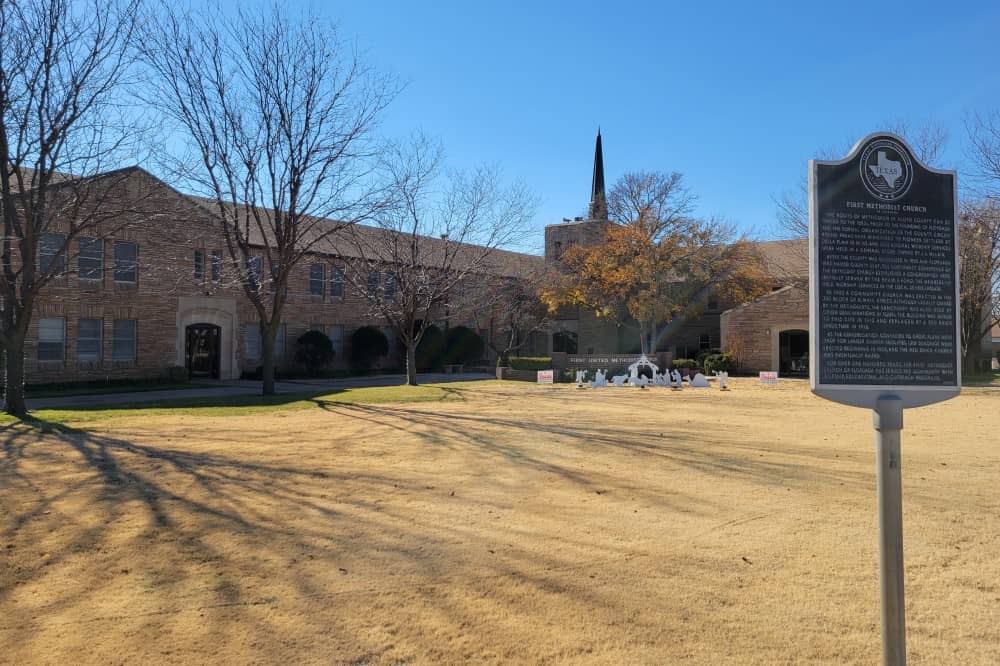 First United Methodist Church will soon be known as Floydada Methodist Church (photo FCR)
FLOYDADA, TX – Worshipping passionately, loving extravagantly, and witnessing boldly is the new mantra for Floydada Methodist Church (FMC).
For a congregation that has been worshipping together since 1902, it's a return to its roots after nearly 55 years under the United Methodist Church (UMC) umbrella.
On Saturday, representatives from around 75 percent of the West Texas UMC-affiliated churches voted to leave the denomination and gain autonomy at the local level.
What does it mean locally?
Gary Boles, the pastor of the First United Methodist Church, explains that the name change (to Floydada Methodist Church) was approved recently. Also, the local congregation will now own the facilities they worship in and can staff leadership without direct influence from the UMC.
FMC will partner with other churches nationwide that have also voted to leave UMC to join the newly formed Global Methodist Church, including almost all of the Methodist churches in the Lubbock area.
What will not change is the local church's passion for worship and fellowship, with regular Sunday morning services at 9:30 am, fellowship at 10:30 am, and Sunday School at 10:45 am.
The following is the text from a Texas State Historical Marker on the FMC property.