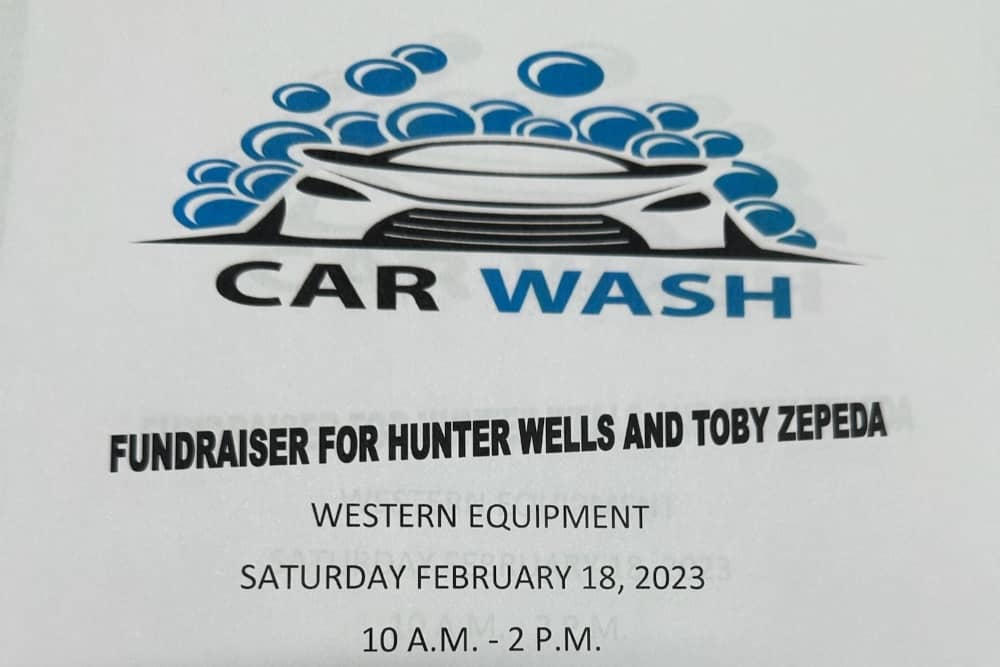 UPDATE – Due to the weather this past weekend, the fundraising car wash for Hunter Wells and Toby Zepeda has moved to Saturday, February 25 from 10:00 a.m. to 2:00 p.m.
FLOYDADA – The Floydada community continues to rally behind two of its youngest members who are each facing an incredible challenge. On Saturday residents will once again have a chance to help Hunter Wells and Toby Zepeda as the boys continue to incur large medical debts.
From 10 a.m. to 2 p.m. Saturday Floydada's Western Equipment will host a fundraising car wash at their store on the Ralls Highway. The drive-through car wash has a minimum suggested donation of $10 that will go toward Wells and Zepeda. Wells, a Kindergartener at A.B. Duncan Elementary, is fighting leukemia at Cook Children's Medical Center in Fort Worth. Zepeda, a 7th grader at Floydada Junior High, has been in and out of Scottish Rite Hospital in Dallas with issues related to circulation in his legs.
The Western Equipment fundraiser is one of several in recent weeks. Gate receipts from Floydada's basketball doubleheader on February 7 netted more than $6,500. Whirlwind Nutrition in downtown Floydada doated two days of their sales for the boys, and a father-daughter dance hosted by the Floydada Futures Softball team last week also donated their proceeds.
If you cannot make Saturday's fundraiser but still wish to donate, you can stop by Western Equipment at 1207 S. Ralls Highway.