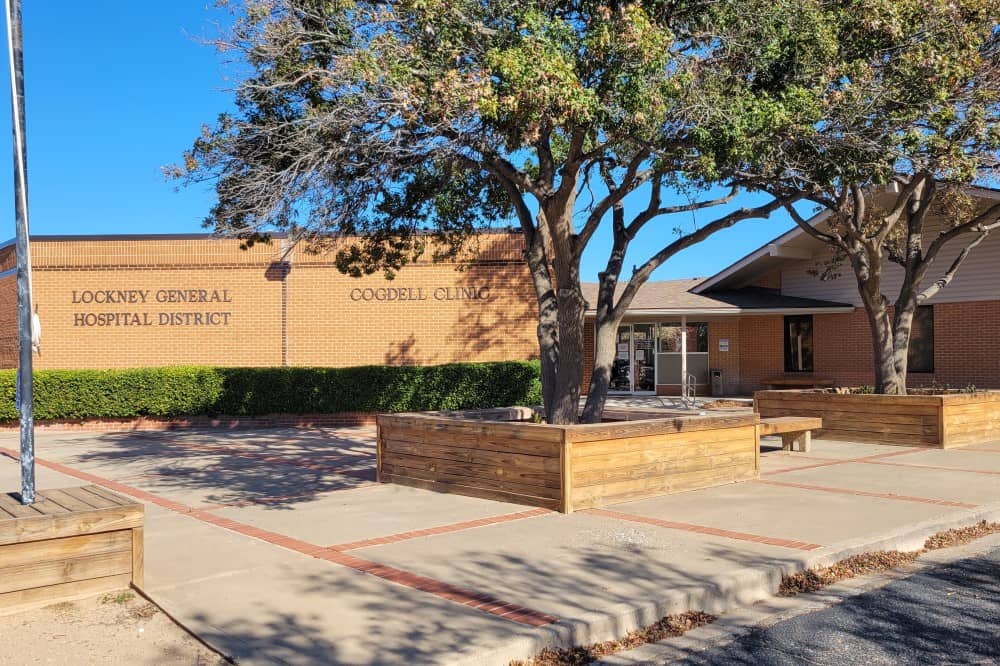 WJ Mangold Memorial Hospital and Cogdell Clinic in Lockney, TX (Photo FCR)
LOCKNEY, TX – Solid volumes in March were reported at Cogdell Clinic in Lockney, while the pace was slower for the WJ Mangold Memorial Hospital.
That was what the Lockney General Hospital District's Board of Directors heard in their most recent monthly meeting on April 26, 2023.
Vince DiFranco, CEO of WJ Mangold, reported 1,089 visits to the clinic in March, seven acute admissions for 26 patient days, and ten observation patients.
The Emergency Room had 183 visits during the month, and six procedures were performed.
It was also the best month of the fiscal year for Physical Therapy, as the department had 350 visits.
Financially, DiFranco explained that "total gross revenue (charges) for the month of March was $1,432,888 compared to a budget of $1,864,083 and $1,539,898 in March 2022. Other operating revenue was $126,399 as the hospital had strong 340b revenue for the month. With adjustments at $877,920, overall expenses at $916,692, and non-operating revenue at $86,290, the net loss for the month was $149,035."