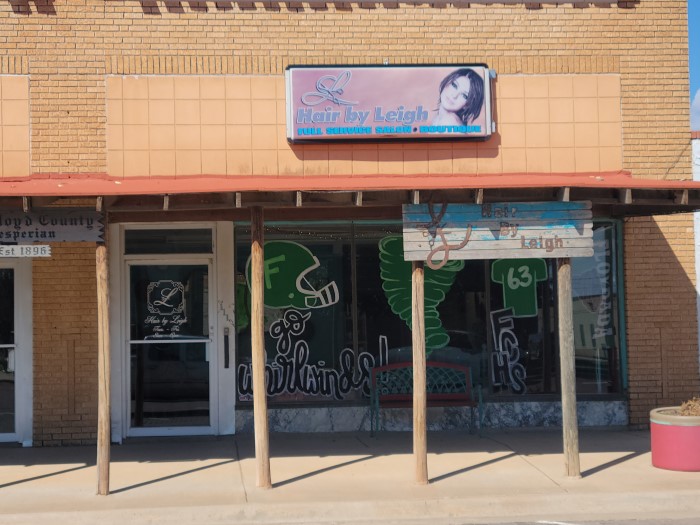 Hair By Leigh in Floydada at 111 East Missouri St.
FLOYDADA, TX – "Our days are always interesting". Those words are from Leigh Smith, owner of Hair By Leigh at 111 East Missouri in Floydada.
Smith has been providing cuts, colors, highlights, perms, and waxing for both men and women since 1999.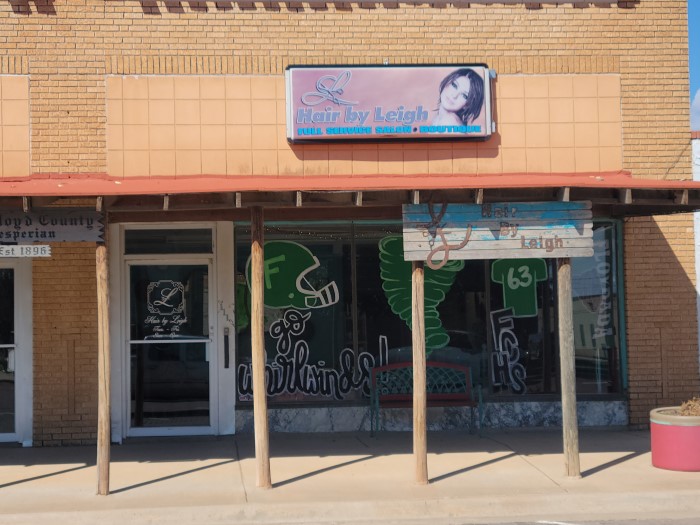 Lindsey Deleon has also been a part of the shop for the past five years but will soon be opening her salon, so Smith is looking to find a massage therapist and a manicurist/pedicurist.
Hair By Leigh is open Tuesday through Friday from 8:00 am until 6:00 pm, and walk-ins are welcome.
To schedule an appointment, contact Leigh at 806-983-1257.