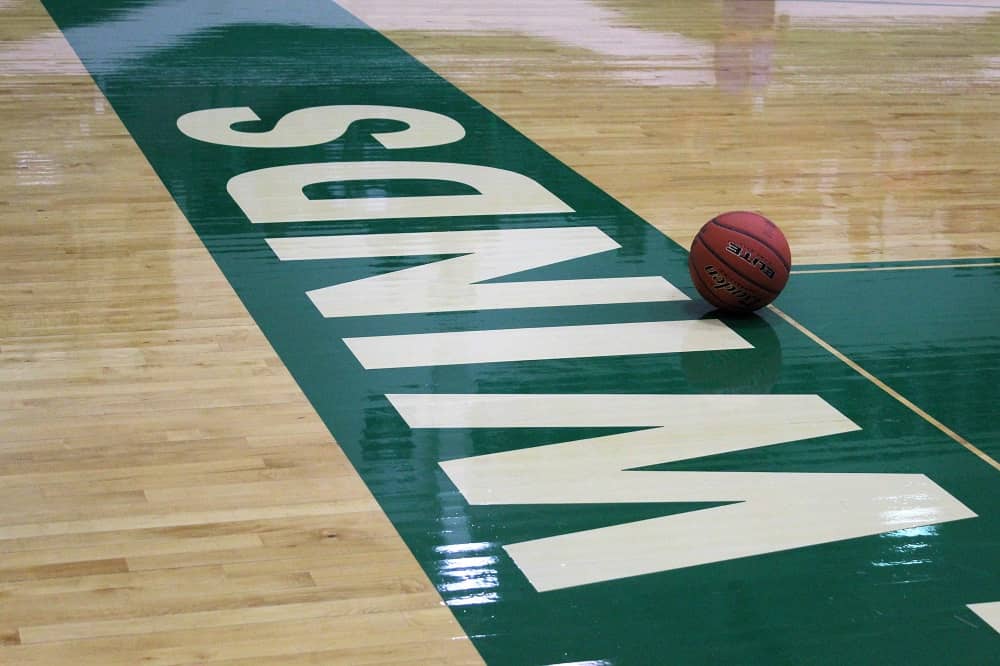 (File Photo/Deon Zumwalt)
TAHOKA — The Floydada Whirlwinds (6-0) utilized a first half surge and then held off the Forsan Buffaloes 66-64 to claim the boys championship of the Tahoka Tournament on Saturday.
Floydada built up a nine point lead 34-25 by intermission. Forsan then outscored the Whirlwinds by six points over the last two quarters to make it a true championship game battle.
Freshman Bruan Hobbs led Floydada's balanced scoring attack with a co-season high 17 points,
followed by sophomore Abram Castillo's 16, sophomore Aiden Trevino had a season best 14 and junior Jayson Cooper made the double figures with 12.
Floydada opened the tourney with an 83-52 over Lorenzo led by Castillo's 40 points individually. The Whirlwinds advanced to the championship game by edging Morton 65-61 in the semifinals with five Whirlwinds all in the double figures (Castilo – 19, Cooper – 13, Henderson – 11, Hobbs – 11, and Trevino – 11).
Tournament totals of individual scoring had Castillo – 75, Hobbs – 41, Cooper – 39, Trevino – 33, Henderson – 21.
Championship Scoring Summary
Floydada – 20  14  19  13 – 66
Forsan – 18  7  23  16 – 64
Halftime: Floydada 34-25
Records: Floydada (6-0), Forsan (3-2)
Floydada scoring: Braun Hobbs – 17, Abram Castillo – 16, Aiden Trevino – 14, Jayson Cooper – 12,
Ty Henderson – 6, Brett Brittian – 1
Next: Tuesday, Dec. 7, 7:45 p.m. vs. Littlefield Wildcats at Wildcat Gym
Thursday-Saturday (Dec. 9-11) Whirlwind Classic at Whirlwind Gym